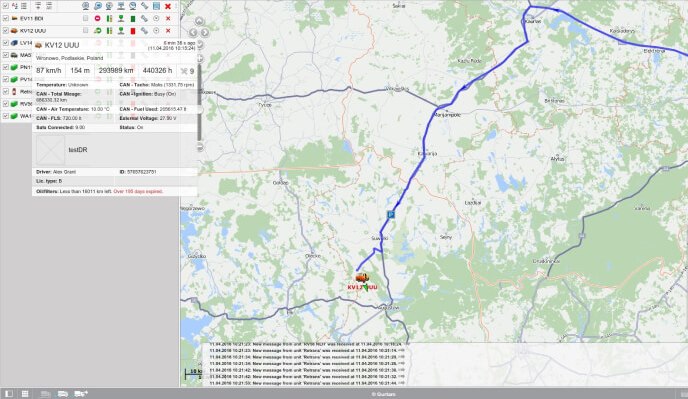 Lorryzone GPS tracking online
Online vehicle tracking is the ultimate solution to increase fleet efficiency and productivity. When mobile business leaders don't sign up for online tracking, they often have vehicle misuse, fuel theft, and office errors.
Online control for lorryzone Navy personnel and mobile can optimize their costs and increase driver liability. The system offers control over several departments: from regular transportation to pets.
With the Lorryzone system allows GPS tracking:
position and movement of the unit, historical date and control
a certain set of parameters per unit, such as speed, fuel level, temperature, and so on.
unit management (task execution, automated task execution) and mobile staff (text communication, calls, tasks and message management)
unit activity notifications
oversee the activities of the travel unit
analysis and interpretation of consolidated data through reports (tables and graphs) and much more.
Fuel Control
Large fleets inevitably have fuel management issues. There is a good reason for this: fuel costs are often a significant part of the total cost of the fleet. In this case, a satellite fuel management system is the ultimate solution for optimizing cost accounting.
The fuel management system is based on after-sales fuel sensor data, either on the on-board computer or in the fuel tank. Data sent to the tracking system detects fuel theft or reasonable fuel combustion, saving 15% or more in fuel costs and increasing fleet efficiency. 30% or more. According to statistics, the introduction of satellite systems The Lzfleet pays for fuel control within 3-4 months.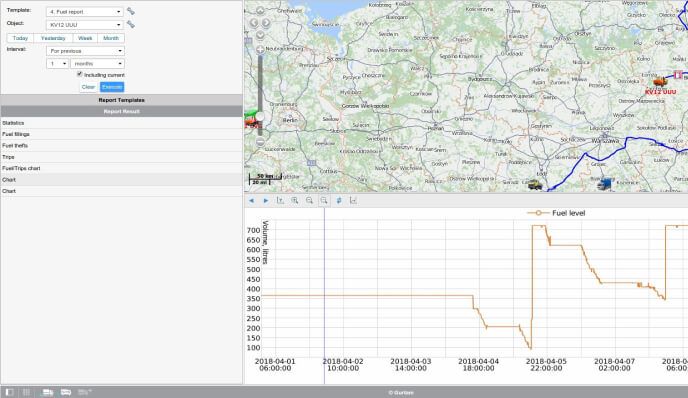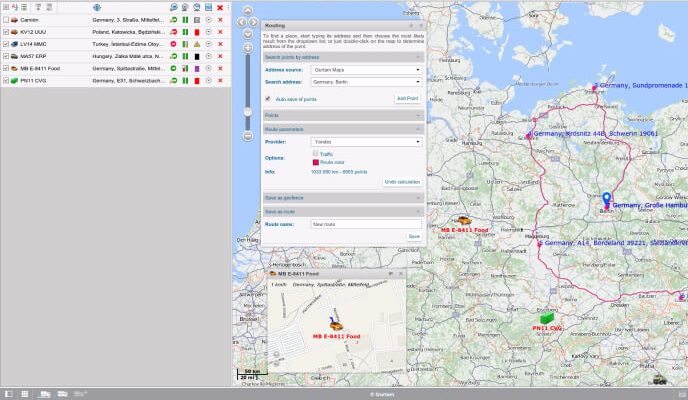 Eco Driving Module
The ecosystem module is designed to improve fleet safety, efficient fleet services, reduce fuel costs and improve cargo safety. With the flexible configuration of the eco-friendly driving module, you can set up a complete and flexible driving quality assessment model and use the information from the accelerators on your device.
The classification model is based on six criteria for violation: sudden acceleration, difficult braking, abrupt turns, speed, irresponsible driving, or violation of certain rules with individually adjusted proportions.
It reduces fuel costs, ensures truck safety, extends vehicle life and improves driving quality with the Eco driving module.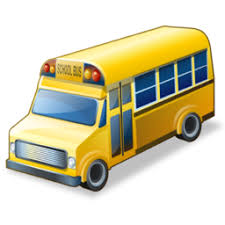 School Bus Tracking
LzBus is the main function of satellite tracking systems and special tools for managing passenger traffic. Use the service to create stations, optimize roads, distribute vehicles on the road, manage schedules, and track traffic in real time. LzBus is a proprietary ACL system and proprietary API that includes intuitive and usable navigation interfaces, graphical and event-based notifications suitable for web tracking, third-party applications, and custom development.

Fleet management Tracking
It offers a wide range of tasks in the field of services, logistics and distribution: organization of transport, optimization of transport processes and cost savings. They consist of an online version for logistics distributors and mobile driver applications. The web version allows efficient management of operating procedures: ordering, organizing and delivering, Google Maps course, supervision and coordination of the distribution process. The mobile logistics application is designed for both men and mobile workers.

Workforce management
The LzGpsTag application is used for efficient personnel management. The detailed and accurate history of the unit's movements allowed the creation of the LzGpsTag to optimize and manage the activities of field operations and mobile personnel.

Asset Management
Tracking people's movements is an effective and reliable solution at Lorryzone. It helps control that employees and citizens abide by the forty rules; can manage someone's location in a restricted area.
---
Let's Talk and create Big ideas
For more detailed information we encourage you to engage with us directly. To learn more about our software, please contact by filling out the form provided below. Our experts will get back to you within one workday.
---
Let's connect over a Coffee Sometime!