The fastest way to grow your business with the leader in Transit MediaCheck out our outdoor options available.
Truck Painting, Logo Painting, Truck body paint and vehicle wrap Services in Delhi, Mumbai, Bangalore, Hyderabad, Kolkata & Other 86 Cities.
Truck painting is a task for trucks that have lost color or need new paint. Painting a truck is not easy due to the large size, but with LorryZone Professionals,
"Nothing is Impossible"
LorryZone's Truck Paint Job has not only adorned the highways and streets but also to Mega industrial events Shows.
Whether you are in a personal truck or a Commercial vehicle, on the road, nothing attracts you faster than a good paint job or a glossy board. In some cases, both are present. Many companies use tractors and trailers to track down potential customers, clients, and drivers to explore potential business opportunities.
If it is a new truck body or a faded truck paint, the best solution is to paint, and LorryZone does it with top-notch finish & pride. We know well how to give a fresh and best look to a truck may be so much better than an even an owner finds it difficult to believe.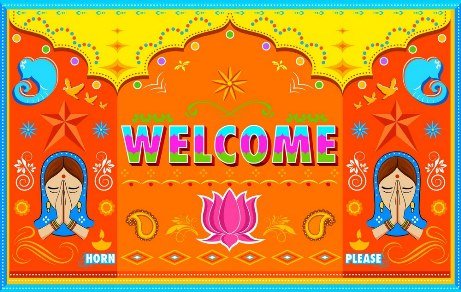 Over the passing time and long journey on Indian roads, the truck paint faded away, makes the trucks look plain and rusty. Several factors affect truck paint as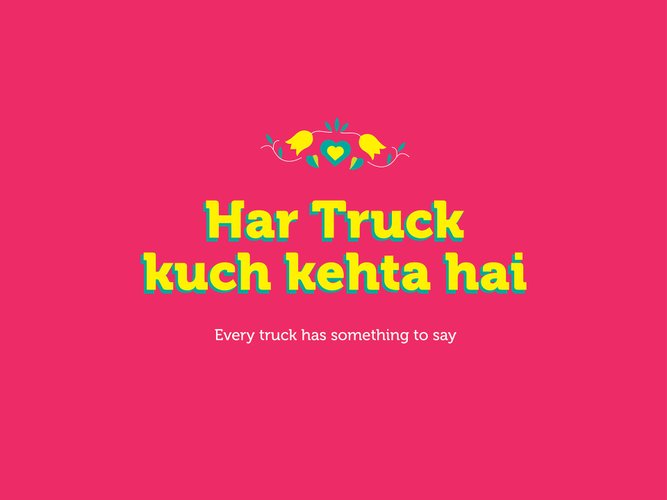 Excessive exposure to sunlight, abrasive detergents, salt, and pollution are the main reasons for the fading away of colors from trucks.
The truck plays an integral role in the trade and transportation industry of India. Trucks cover the length and breadth of the country gracefully, delivering from the smallest household items to the biggest industry equipment.
There are about 8.5 million trucks on Indian roads, and these Trucks have a similar way of decorating them. In the 1940s, during World War II, trucks were taken to India and used to confiscate weapons and ammunition. Since then Trucks are used in the transportation sector and are part of the Indian economy.
Why Truck Painting so important?
Whether you are an individual truck driver, truck owner, a big trucking firm, or a contractor, truck painting is important for all of them. how? Let us dive deep for information:
Truck Driver
They drive long hours and travel long distances in the country and, as a result, spend max time in trucks, as well as sleeping in trucks. They may visit their homes regularly but can not spend much time at home. Finally, they need to return to their second home to earn bread & butter for their family. Therefore, the drivers say that the truck is not just a second home but a temple. They decorate like a life partner, Love it, and worship it.
Bright colors keep them fresh and attentive while driving on a long journey on Indian roads.
"Truck Painting as simple as maintaining your work desk."
Truck Owner:
People as end-client pay attention to how the truck owner presents his fleet. If the services and vehicles are well maintained, a lasting impression is delivered. Truck aesthetics affect the customer.
And not only that, a properly painted truck will attract people to see it as well avoid rust.
With truck paint, your trucks look great. Also, if you paint the trucks, the shine and beauty will always be there as a new one. Truck Painting will leave a good impression without too much effort.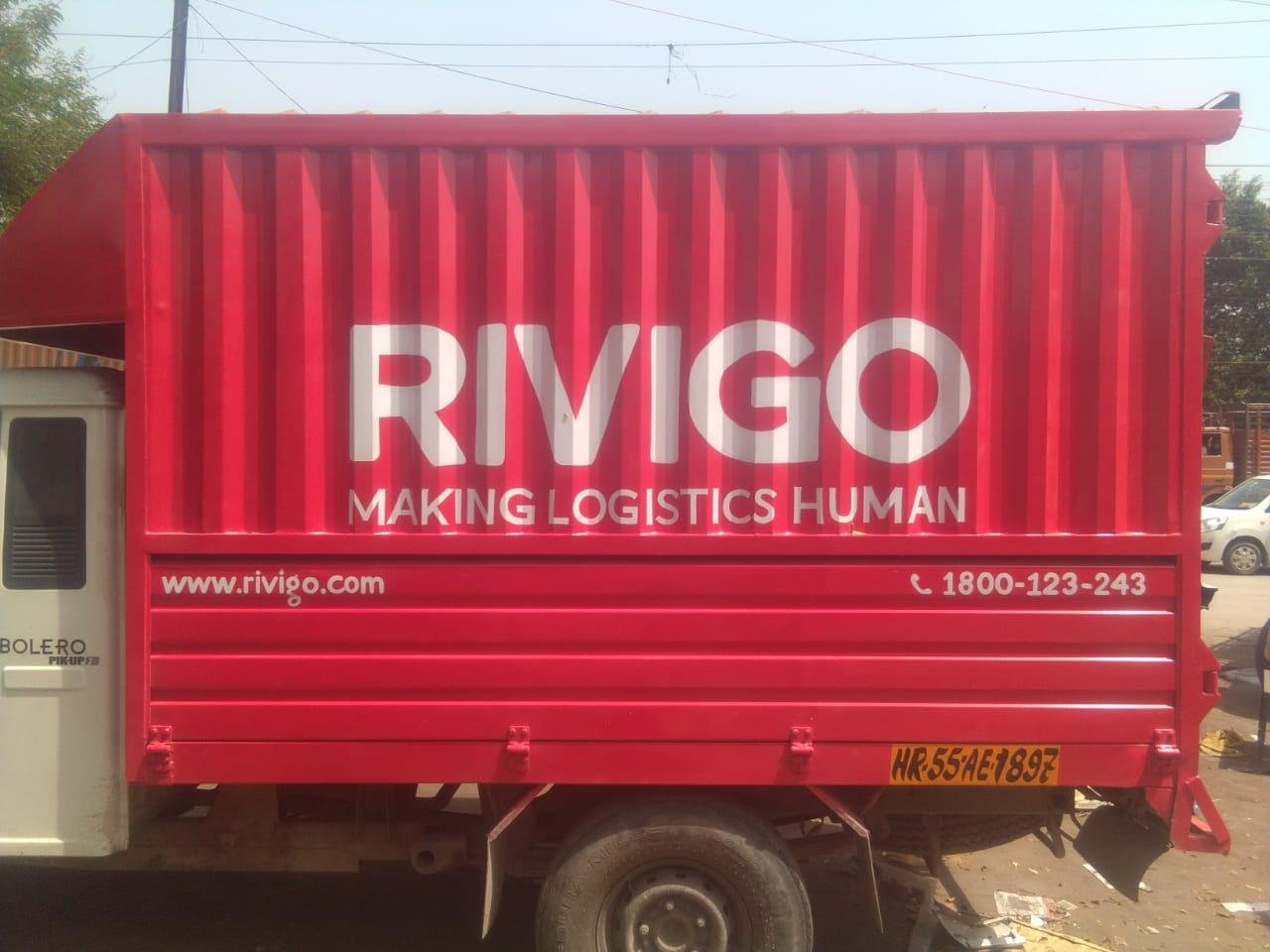 Organization:
Main Benefits of Using a Truck to Advertise Your Business
The secret to effective advertising is to make the first impression good. Vehicle Painting is a great way to spread the word about your business. Vehicle Painting is a powerful marketing and branding tool for the sale, service, and delivery van.
Attractive
With brightly colored and attractive paint, your commercial vehicle stands out from all the trucks on the road. Pedestrians will get attracted towards a branded truck over a pile of plain trucks. The colorful wraps on the trucks are so eye-catching.
Wider Reach
How many vehicles do you have, how long they are on the road and how far they are travel; can reach tens of thousands and hundreds of thousands of viewers a month. Thanks to truck coverage, you can get a larger audience than almost any other type of advertising. Many companies get more customers from vehicle Painting than their website.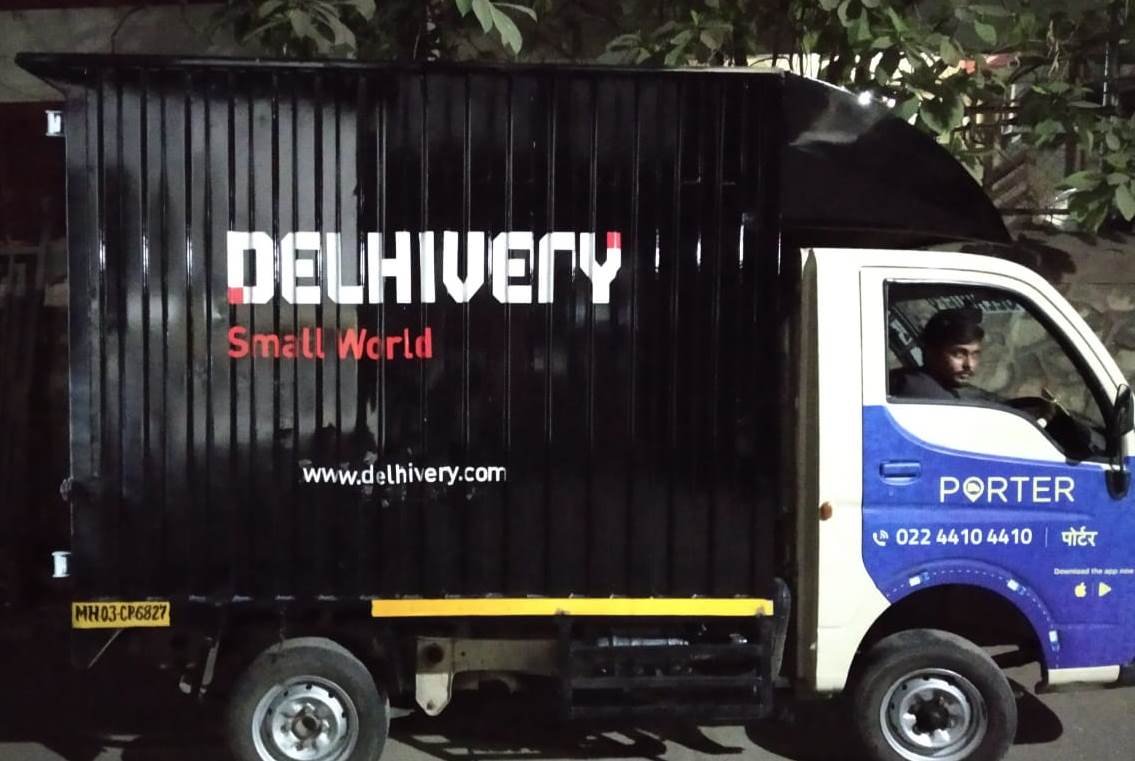 Non-aggressive advertising
Unlike radios or print advertisements that need the focus of the person, the vehicle paint draws attention without interruption. Potential customers can easily get your message without being distracted. Customers respond better to ads that do not need an "In-your-face" approach. Many people like truck wraps and do not mind this advertising.
Get Mobile
Vehicles reach potential customers instead of waiting for them to notice your brand on TV or in a newspaper ad. As a company, you can communicate with customers on all roads that your vehicle or vehicle operates without disturbing them. The basic possibilities of mobile exposure are almost endless.
Cost-effective
Unlike Hoardings and any other form of advertising with recurring costs, you can change the truck wrap as many times as you want for less money. You can make an initial investment and get results for years.
Local advertising
Vehicle Painting ads are designed to advertise you to potential local businesses. Local marketing gives good results because people like to hire the nearest one.
Shield
vehicle wraps shield the truck body and protect it from small road debris. Professionals can easily remove vinyl wraps without damaging the truck paint. The vinyl truck wrap helps keep your vehicle in better condition and gives you better resell value.
Aside from the additional costs of advertising, there are almost no disadvantages to using truck wrap in advertising. Most business owners believe that they can spend money on vehicle Painting to attract more of their business. If you want to differentiate yourself from the competition, truck paint is a good investment.
Why should you brand your official vehicle?
To get a good customer base, Company needs to work on brand values, and if you have the vehicles you use in your day-to-day life, it is high time to consider paint trucks with your logo and contact credentials. Professionals can paint or wrap vehicle with spray paint or vinyl. Having your brand in the truck has many advantages, but here are some key reasons.
Brand knowledge
Creating a brand is not just about writing your name on a vehicle; you need to plan something that customers and clients can easily recognize. If the creative is not eye-catching or too complex to understand, it will not only have a little effect but may confuse the viewers. You want people to see a well-branded vehicle and know that it is a part of your organization; You can always have the opportunity to get more leads for your business.
Your creative should show who you are, what you do, and why you work. To achieve a happy and lasting impression, use vivid colors and crazier patterns.
Trust and authority
If you have vehicles for collections, deliveries, home visits, or traveling, you want people to believe you are the leader and have authority in the industry.By using a branded vehicle, you convey to people that you are a reputable company that is proud to be seen outside and around the city.You will build trust in viewers, will see your brand, and more inclined to use your services in need. people will prefer to use a company with a branded vehicle over a new company. Anyone can turn up with an unbranded truck or car, but only a big brand will always have a branded vehicle.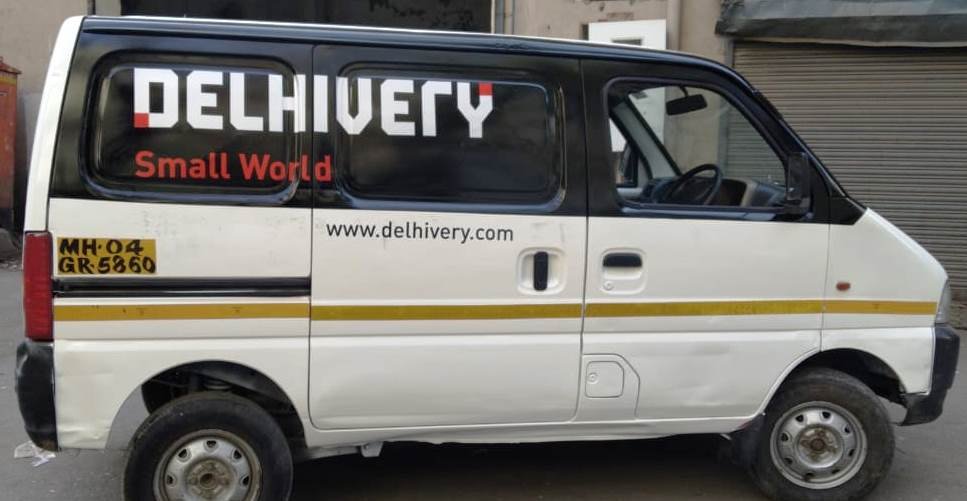 Free advertising
While you might be paying for truck painting or vehicle wrap, but it is less than the amount of free advertising you get while driving. People are immediately attracted to a vehicle with visual markings; turning people's heads will lead to more business inquiries.
If you advertise in print, tv, or any other media, you pay money without knowing if it will affect your target audience or not. By providing a consistent projection of your work and logo, you can entertain a larger audience as your vehicle travels.
At LorryZone, we provide first-class painting and services to help you deliver your business image. If you would like to take the step of painting an old vehicle or planning for a branded vehicle, please contact us today and we will be happy to help.

Design and their followings:
If you have a truck, make sure you get it painted in the best way. To do this, you need the best professional truck painter and to know how to choose the right color scheme.Mostly trucks paint consists of banners, vivid colors, decorations, and folding symbols. They serve as a three-dimensional canvas. Trucks are a mixture of influences from different religions and cultures.In general, we see combinations of colors, letters, and symbols. Over the years, the art of trucks has evolved and ended with many unspoken rules.
Trucks are first painted with the base color, as bright and saturated, such as yellow, orange, red, and the like, with no dark colors on it. Then there are the letters. There are several slogans written on the back of the truck or sometimes on the sides of the truck. Rear signs are primarily safety-oriented signs that offer the use of Horn or night lights. Finally, they paint signs or symbols. These symbols are often used to decorate trucks. There are also owner details or company names, logos, and truck numbers.
Follow these tips to get the most out of your truck painting job.
1: Match Colors with Your Work
when it comes to vehicle paint, the color selection needs to be relevant to the brand. If you choose the matching color with your brand, more people will notice you. That means more than just leaving the logo. Make sure to deliver the message you want to convey.
Truck Branding will help to stay ahead in competition in terms of business and delivery, for what have you paid.
2. Choose a Very Unusual Color Scheme
Choosing a color scheme is one of the most important components when customizing your truck. Therefore, you should always consider finding a color scheme that suits you and out of the box. Get custom drawings or send unusual images as often as possible.
It separates you from the crowd and offers you something extraordinary.
3. Choose Color per Truck Horse, Light, And Accessories
your vehicle should look different when your vehicle gets on the road. When choosing a color scheme, do not forget to highlight only the truck body, the lights, the rails, the windows, and much more. Your truck will give you the best look.
4. Always Get a Rendering of Truck Image In Advance
If you choose a vehicle paint specialist, it is important to ask for a soft copy of the rendered version.if you get a version of what a commercial vehicle looks like, you'll know you've chosen it wisely. You should also take a look at past projects delivered by the truck painter.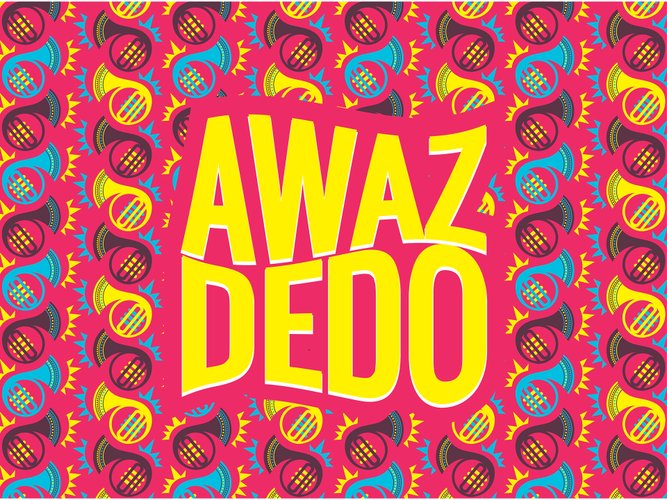 If you need to paint commercial trucks, follow these tips to do the necessary research.We are the best in terms of your painting needs. Keep reading our blog and contact us for more information on how you can help.
Cost:
Never get painted without knowing how much money you need to spend. If you have a quote, it will help you a lot and you will never risk too much.
Painting the commercial vehicle will cost you between INR 6,000 to 120,000.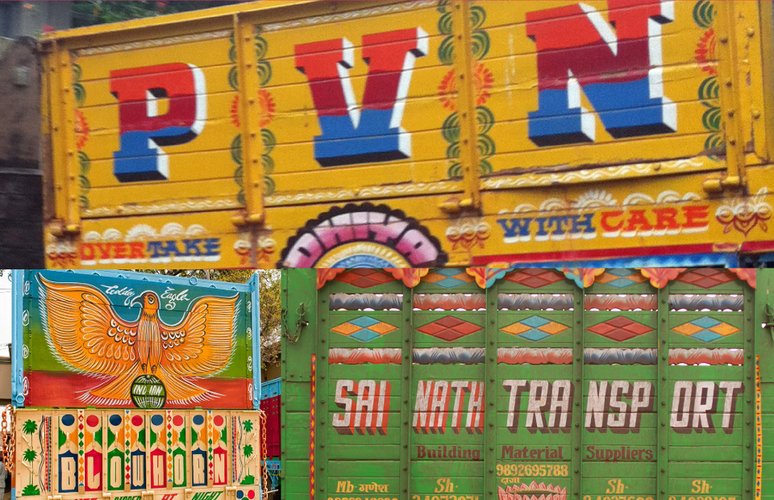 Images may also require backgrounds for your work. Knowing how much commercial paint will cost, you can see how much money you can earn or how much you have to split from your operating budget.
Cost varies a lot with choice of color, durability required along with the complexity of the design, so giving it without knowing the real job is a bluff.
So feel free to get a quote, if you have any plan to truck painting or Logo design. We ensure to deliver the best creative with competitive cost.
What we Do :
When you need to truck paint, LorryZone can deliver it to you. We can offer you a truck painting service that will provide you with a complete conversion and will certainly help you. It is not difficult to paint the truck with our trained and professional technicians.
LorryZone Team is with modern tools for painting trucks. we will never let you down here because we can paint your trucks with the latest innovations that make the process faster and easier.
LorryZone has delivered multiple Truck painting projects with high-quality, high-performance services with 100% customer satisfaction.
HOW TO GET STARTED
Call us now and our sales executive will help you in blocking space for your target markets.
We're not the only

excited

happy

about Truck Painting...