The fastest way to grow your business with the Pioneer in Wall Paint Advertising.Connect now to explore more.
Wall painting advertising : Getting your brand out there, loud and clear
Wall Painting Advertising is a great way of delivering your brand communication to a targeted audience more entertainingly and engagingly than simply broadcasting with a hoarding. Hiring our Wall Paint painters to produce your customer's campaign is both cost-effective and eye-catching. The Wall Paint campaign is also effective at delivering a targeted message and social media attention.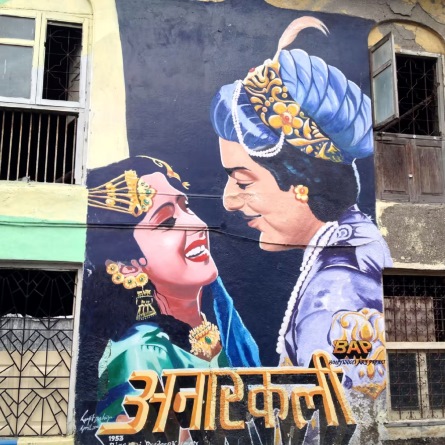 Our Wall Painting Team has delivered some of the most iconic pieces of work in the Indian market. Our customer's campaigns have been veritably successful in getting across an ingrained communication. Our platoon can work with you to plan, design, and deliver a truly memorable Wall Painting advertising campaign. We can work from a brief or conception delineation and produce nearly any design in Wall Painting. Our Painters are in India's Top 20 with styles varying from Animation, Stencilling, and traditional through to print-realistic.
We've created some of the most successful Wall Paint advertising campaigns for brands like Ultratech cement through film launches like the recent remake of 'Mugal-e-Azam'. We can connect with legal, high-visibility rental walls that attract a huge number of eyeballs and lots of attention. In addition, we can offer you High Quality, geo-tagged images and videotape shoot to partake in your ingrained artwork throughout social media. Our Painters are veritably smart in their field and have a huge social media presence that can be integrated into your campaign. They've over 20 yrs. of work experience in creating Wall paintings for Advertising and PR campaigns in the industry.
---
Preface about Wall painting advertising
Wall Paint branding, or wall Paint advertising, is a conventional form of promoting products. generally, wall Paint advertisements involve painting product information, product image, the endorser's or the brand ambassador's image, the product's tagline, the dealer names wherein the product is available, etc. on a wide wall, wherein the advertisement remains visible for the bystanders.Wall Paint is the most cost-effective and cost-effective system of promoting and adding product awareness in both urban and rural markets. Clients can display detailed information about the product offered by using wall Paint. In rural areas, it's extremely effective.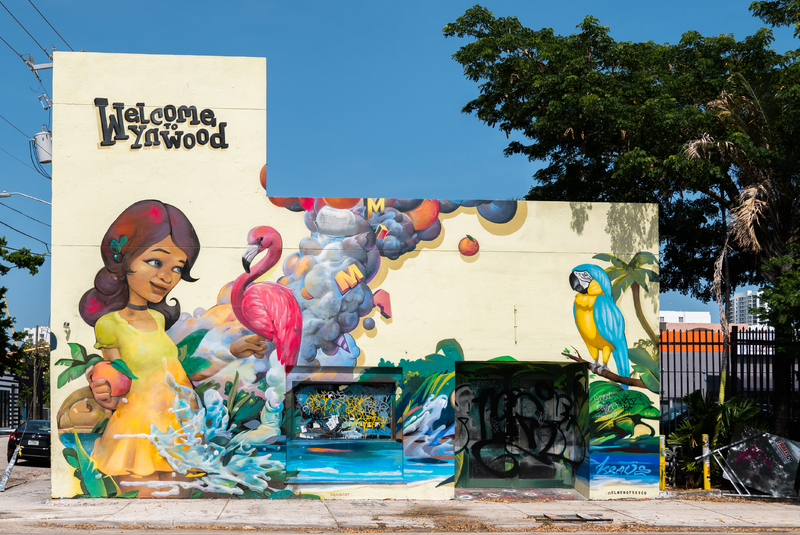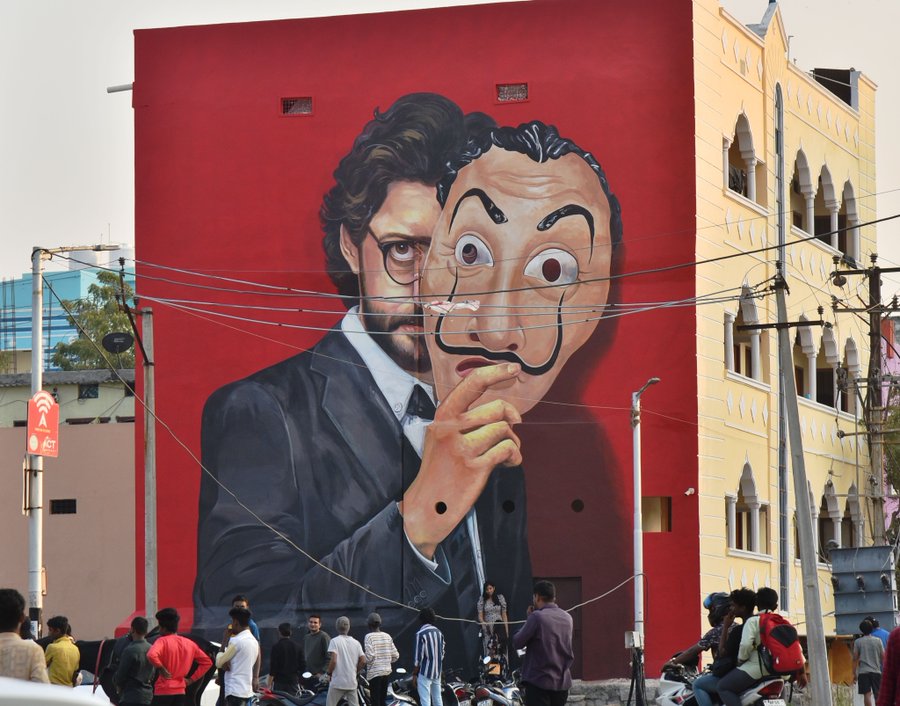 What's Wall Painting advertising?
Out-of-home advertising with Wall Painting has been proven to engage the market from the veritably first moment, as soon as the painters lift the brush to start their work. It becomes an effective way of grabbing people's attention, and an Instagram moment that attracts the Audience online as well as in-person.
Wall Painting advertising refers to an out-of-home advertising campaign hand-painted on large facades Hoardings or walls. This form of Wall Painting Advertising turns big walls into an advert for creativity inspired by or related to a brand's campaign.
A wall Paint that highlights a brand or a company's communication, while people click, combines out-of-home advertising with an important experimental. That's started to admit a lot of attention in recent times.
The wall painting lives on the road where passers-by and neighbors can watch the progress step-by-step is a commodity that out-of-home advertisers have concentrated on. Another aspect that makes hand-painted Wall Painting seductive to conscious advertisers is the fact that no printing is demanded, in discrepancy to traditional installed Hoardings that use non-eco-friendly items like non-recyclable vinyl, toxic ink, and gum.
Because of the painters' astonishing skillset, there's a high chance that a slip-over effect will be and the art will make big news on social media networks – adding reach far beyond the offline Wall Paint.
In the last years, famous brands similar to Polo Ralph Lauren, Netflix, Sony, and Adidas have hired top wall painters agencies for their OOH advertising campaigns, with great cold-blooded success online and offline.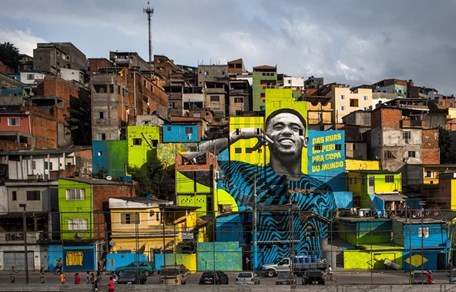 Different Types of Wall Painting advertising
1. Rural Wall Painting
Rural wall Paint involves creating Paints on colorful walls across rural regions of the country. Rural wall Paints make use of vibrant colors to ensure optimal visibility and produce maximum brand awareness. Either, the advertisements are made and painted to attract the attention of the rural population and reverberate with their requirements, therefore making every effort to enhance the company's rural branding.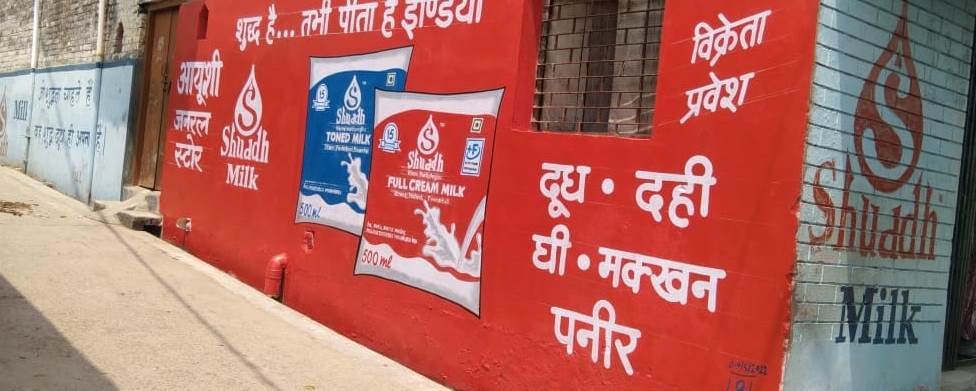 2. Highway Wall Painting

As the name suggests, Highway wall Paint is another effective form of advertisement that targets passengers traveling via roadways and roads. It includes creating wall Paints on erecting walls, composites, office walls, company walls, etc. running alongside the road and near enough to produce visibility.
3. Dealer Shop / Shutter Wall Painting
Dealer shop wall Paint is a conventional way of advertising. It contains a painting of the dealer's shop's shutter with the brand's name, logo, colors, and tagline. It works in numerous fashions. First, it delivers brand awareness, promotes the dealer's store wherein the targeted audience gets to know about the dealer's presence in their town, and increases the brand's visibility.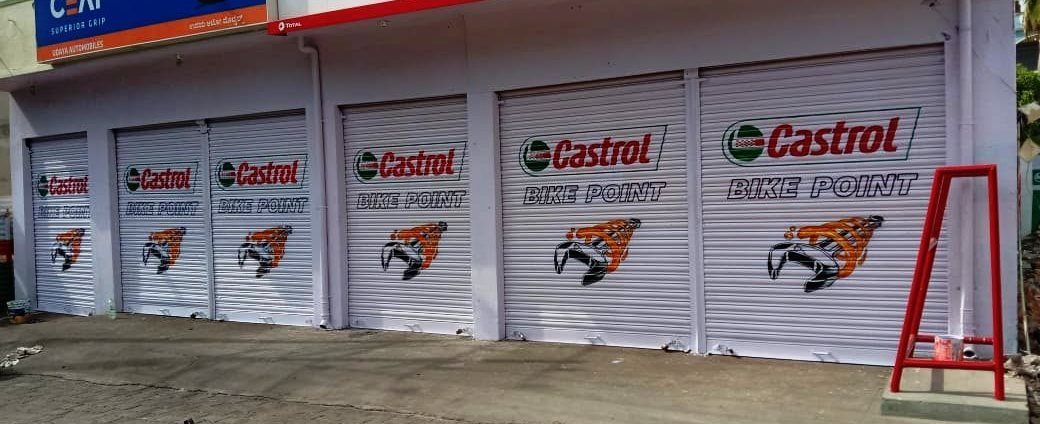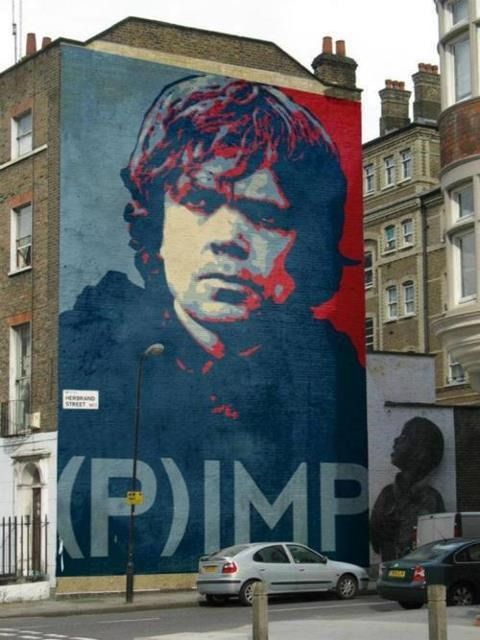 4. Urban Wall Painting
City wall Paint advertising is a popular medium of wall Paint branding. It includes promoting brands, products, and services by painting walls across the country's urban areas. Urban wall Paint advertising demands quick execution to insure competence, imprinting in high locales of the city, and icing that the advertisement is as visible and eye-catching enough to attract the busy urban crowd's attention.
Application of Wall Painting Advertising
Brand Visibility on Highways, and roads.
Out-of-home publicity and promotion of products.
Largely effective in rural areas.
Affordable and cost-effective out-of-home media.
Delivery / Transport vehicle Painting.
In Shop merchandising by doing Paint on its shutters and side walls.
Benefits of Wall Painting Advertising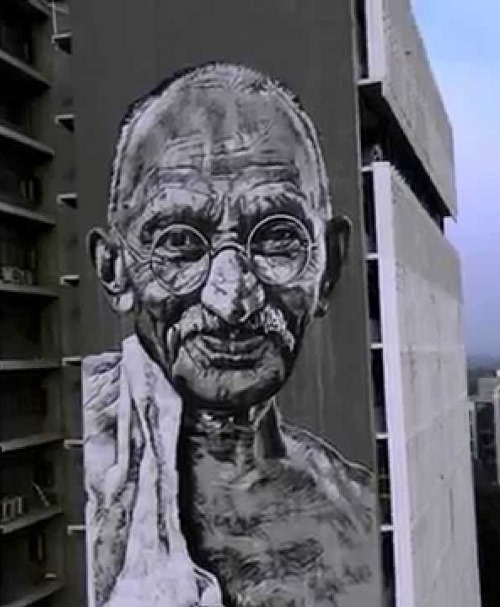 When you hear "out-of-home advertising", you might suppose of that Hoarding you saw by the road before, but you'll presumably struggle to remember back what was on it. In a field where success depends on constant invention, advertising is uniting with art, reinventing the mode with hand-painted wall Paints as the crucial corridor of the campaign – which indeed competes with the digital realm as we know it.Wondering how Paint can make such an impact? Let's look at the benefits Wall Painting Advertising offers and the different forms it can take.
Wall Painting Advertising can involve a wide range of Paintersic styles.
"Large and loud turns heads "
Slyness is no way on the docket of an out-of-door Wall Paint. When the painters make their mark, the impression is created by their size and color, making their way out of the cityscape and into the focus of every passerby.
Wall Painting Advertising makes an impact; not only do brands enjoy a presence as an Urban mammoth, but they also reach people in a Paintersic position, creating instant recollections that bright every day.
The campaign's outreach rests on the versatility of the creative and painter. You might be struck by a hyper-realistic image gauging the length of a whole block, or corner and find yourself decoding the details of a long and beautiful art.
Both of these forms illustrate the diapason that's on offer. Clients can have their idea realized as a naturalistic protuberance, created by painters with outstanding specialized expertise. Or they can bed their brand in one painter's style, consulting with the creative to supplicate up the perfect imagery to fit their brand. That's why wall painting advertising is chancing a new victory in the home campaigns– the wall Paint has come to the meeting point for painters and brands likewise, enjoying the endless possibilities of accustomed creativity.
Still confused? View some of the most creative Wall Paint advertising campaigns then.
With wall Paint advertisements, it is not just the output that attracts attention. As soon as the first many lines are painted on a plain old wall, people in the area come keen observers of the rest of the process.
From also on, the ultramodern world takes care of exposure! The age of smartphones has converted numerous people into aspiring shutterbugs, landing the changes to their urban terrain. The hunt to discover outstanding walls in the country has swelled; it's no wonder that walls with creativity have become a major of our snaps. Its aspects give wall paints their innovative edge when used as a form of advertising. Brands now have indeed more options to explore, and with the chance to bring makeup to life, any campaign can increase its reach and attain new heights of success in OOH campaigns.Wall Painting advertising is utilized by a lot of popular global brands as well. Global beauty products, cement brands, real estate companies, machine brands, etc. announce their products and services on rural and urban walls.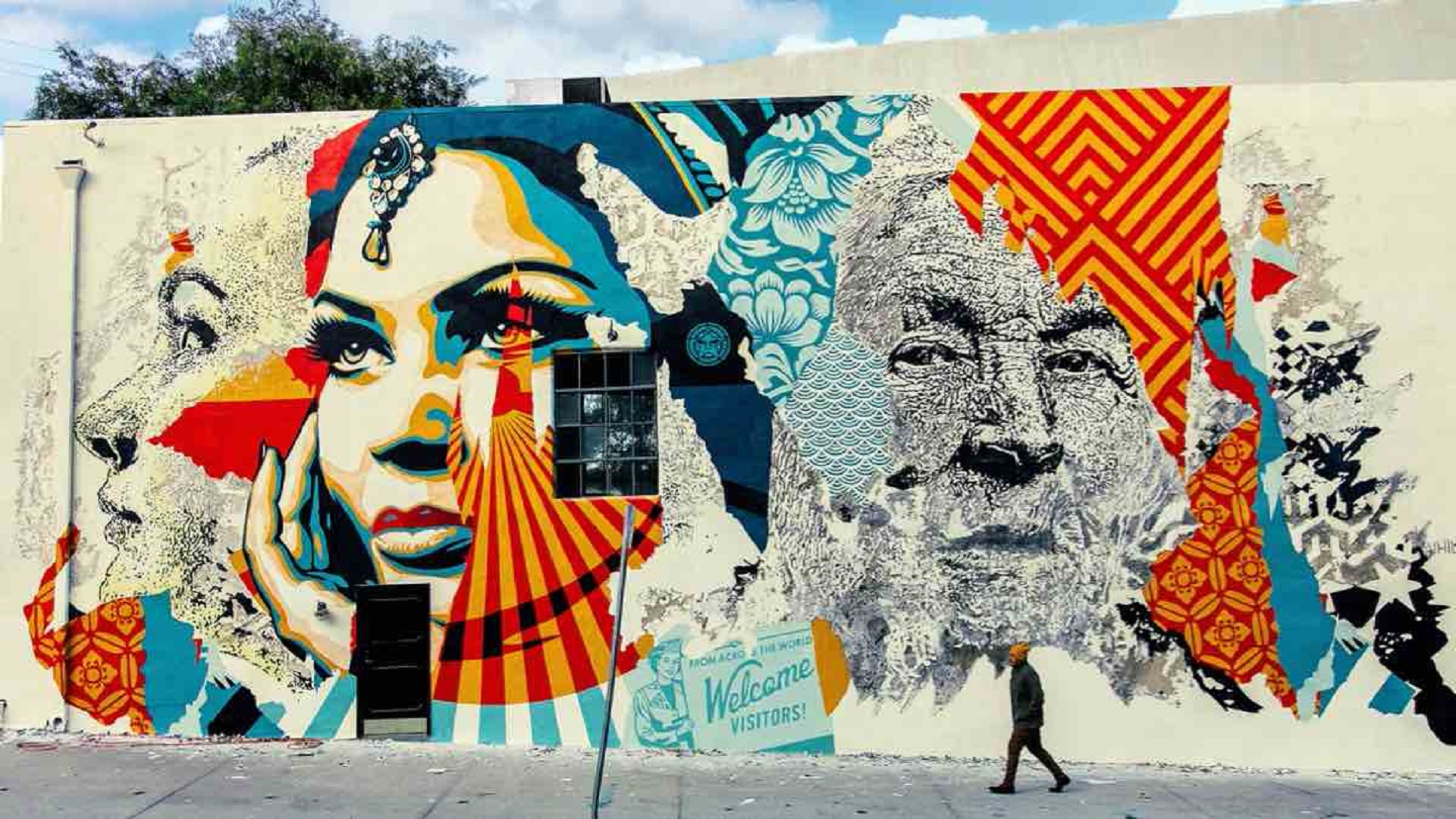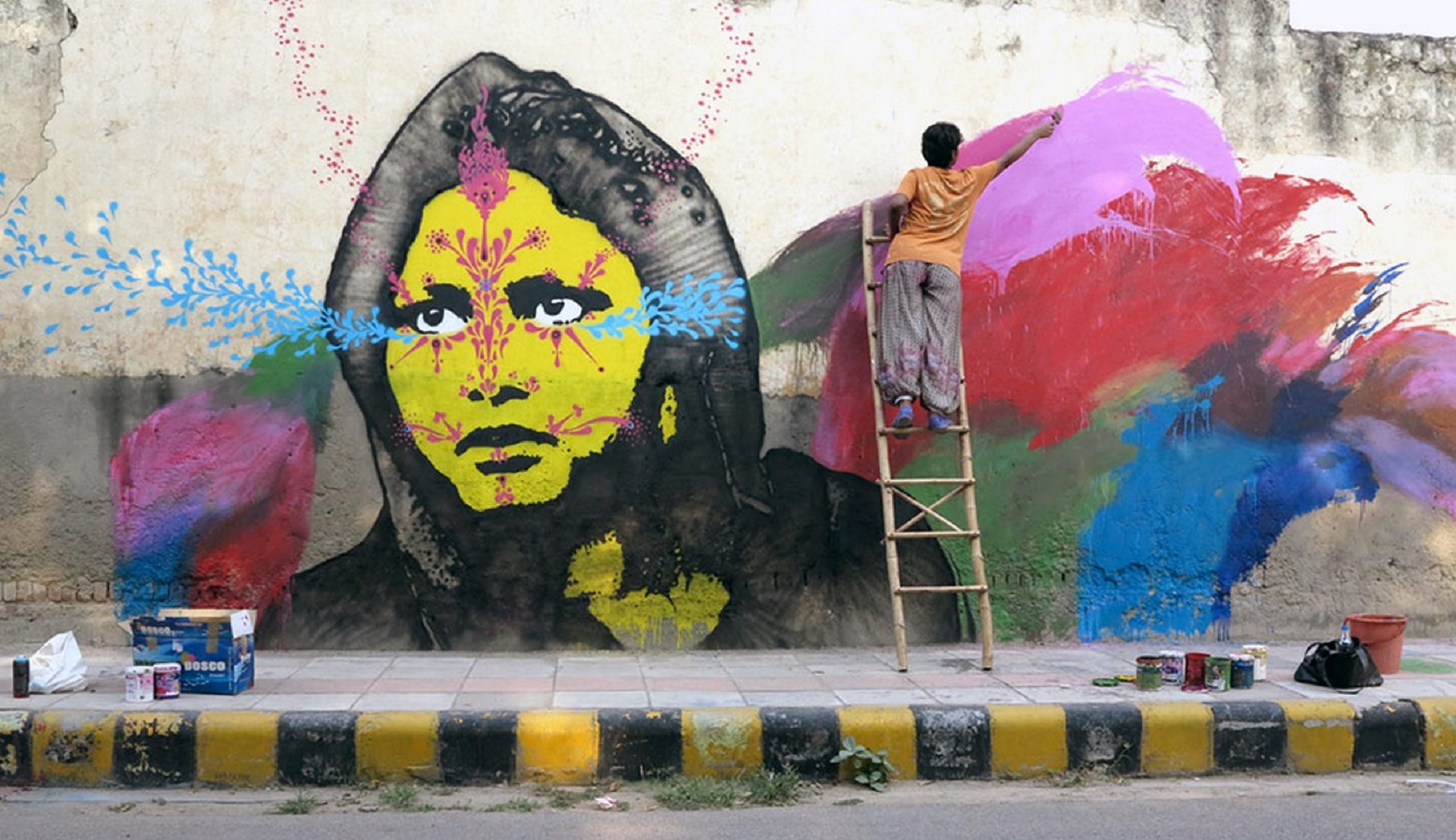 This indicates the fashionability and significance of wall Paint advertisements in the advertising world. Some of the benefits of wall Paint advertising include the following.
Wall Paints are eye-catching and attentive.
Wall Paint advertisements increase brand awareness.
The use of vibrant and glossy colors makes the advertisement stand out from the clutter.
The advertisement is visible 24 hours a day, seven days a week. It creates a sense of reiteration.
Brand exposure remains harmonious
Brand gets a dedicated wall space that is colored with matching styles and aesthetics.
A right selection of walls can help increase brand visibility and induce further leads for the business.
The process of wall painting advertising
The benefits of linking wall painting to advertising are inarguable, but is it worth it financially? Small companies and less-known brands tend to be reluctant about wall painting advertising – strange with the process or concerned that the costs of enforcing wall painting advertising may be too high. As a consequence, wall painting advertising is most popular with established companies, similar to popular streaming services, telecom companies, and life luxury brands, who at first feel to be the only bones, who can do this type of ad medium.
By presenting the process and the general wall painting advertising costs like wall rent, size, design, and material, we'll show you why wall painting advertising can be a great option for a company looking for new that is more meaningful than Hoarding, with better presence and affordable.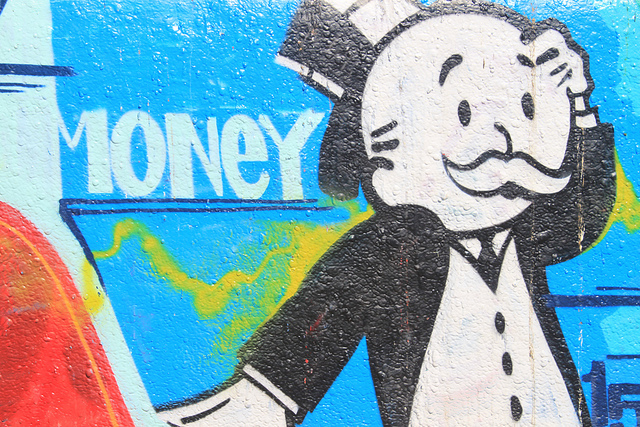 The process How it Works: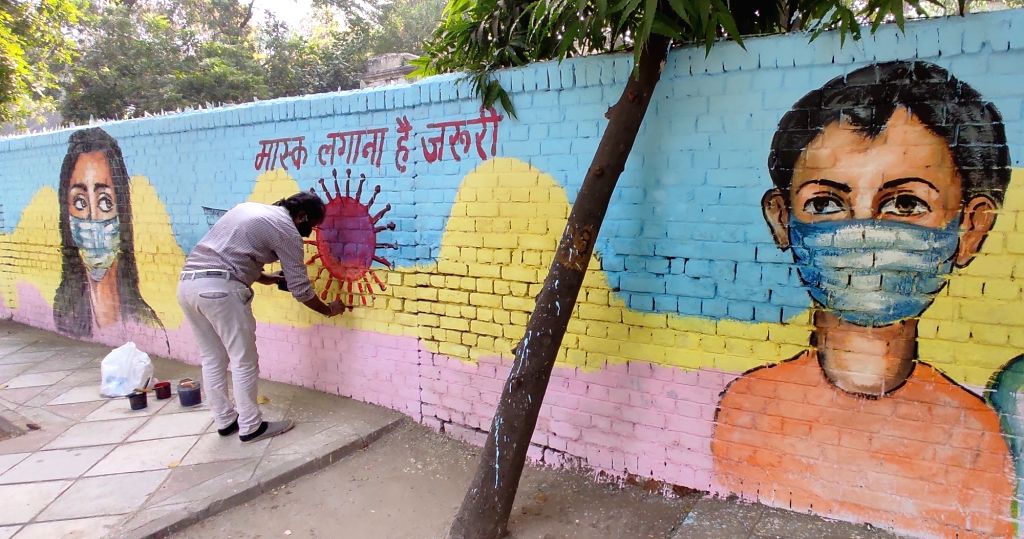 1. Select the position per area – e.g. Mumbai – 50k sqft
The first step in the process of developing a wall painting is choosing its location after accessing the targeted audience, location, age group, consumer, etc. The busier the location, the more visibility, and higher rental costs. The position is generally decided with the customer's product and target audience in mind.
2. By speaking with rightful wall owners and carrying authorization, we will choose the eye-catching locations to reach the target.
At Lorry Zone, we have got an expert team with ground-level knowledge and connections of wall owners from whom our Clients can choose. This overall approach helps up the entire regulatory process, as we do not have to reach out to a new landlord and propose a deal every time a customer connects us for a campaign. Choosing a wall that's already in our portfolio could reduce the project execution time by half.
3. We take the artwork from the customer and start the task by publishing the stencils.
Once authorization from the landlord or owner of the wall is secured, we can move on to the coming step of creating your wall painting stencil from the given artwork by the client. It's important to note that the landlord or owner of the wall which will showcase the work also needs to authorize the design – they may not favor showpieces that are veritably political or provocative.
4. Training the painters to reach the targets in the given time scale
Based on our experience, we generally need a lead time of 7 days to initiate a project on the ground.Some Clients may come with a specific design that has been pre-planned by a third-party agency or in-house creative team. Still, this takes down a lot of the creative freedom from the painters or painters involved in the campaign. When Clients formerly have a completely developed creative, this reduces the time. That produces gives you a more emotional, authentic, and compelling wall advert with very less time.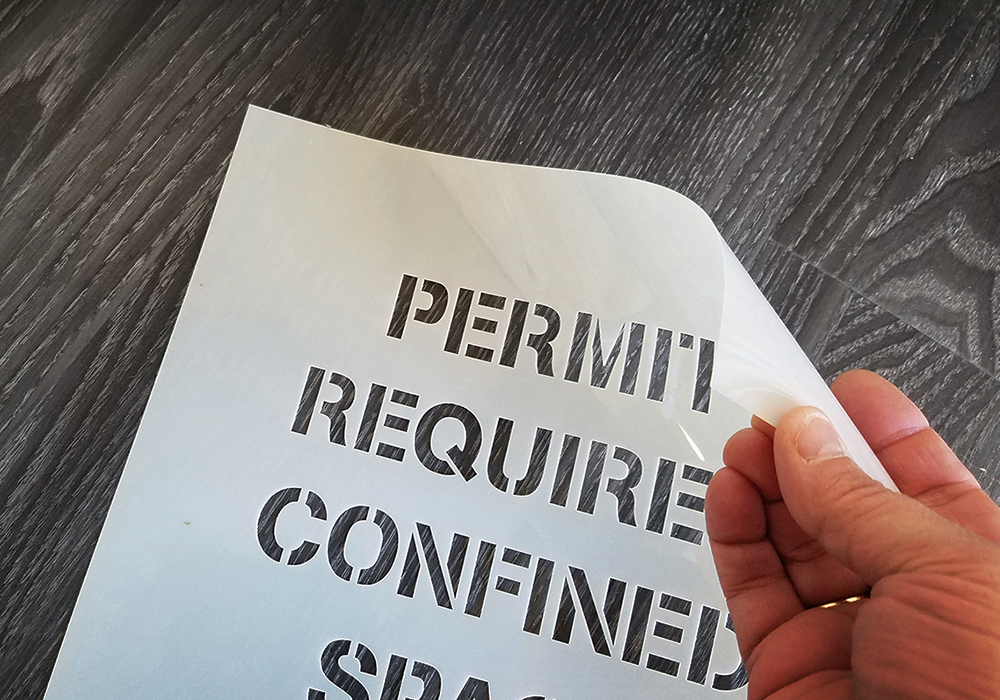 The Cost or rates of wall painting advertising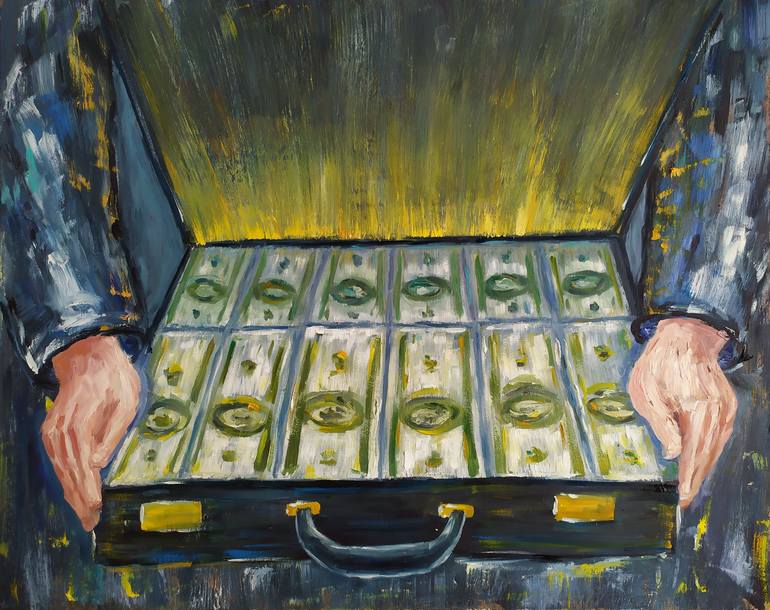 The size of the wall also has a direct impact on the cost of the wall painting, as prices are frequently calculated per sq. ft. painting an eye-level wall is cheaper than a high wall where a crane or scaffolding is required.The concept and design of the wall painting have a direct influence on the cost of the design. A wordy design with simple shapes tends to be easier and faster to paint than a hyperactive realistic image that's very detailed and further time-consuming, for illustration. In terms of specific costs, in major metro and B-class towns like Mumbai, Delhi, Chennai, Kolkata, Bangalore, Hyderabad, and Pune it's possible to start wall Painting advertising works starting at INR 100 per square feet. These costs can also vary on the technique, material, and time that it'll take the painter to produce the wall painting. The customer's choice of painters may also impact the cost of the product, considering that working with well-known painters tends to be more expensive.
LorryZone, together with the painters, takes care of all the materials and types of equipment necessary to safely produce the wall painting. A larger or higher wall requires more manpower, resources, and heavier machine similar to scaffolding and lifts, while a lower wall may not need similar elaborated gear. Once all of these varying factors have been settled, we're ready to begin perpetration.
It's vital to mention that the involvement of an agency like LorryZone's is pivotal to the success of wall painting advertising. When we're dealing with a large project that involves numerous different people and partners, it can be delicate to coordinate and resolve challenges that suddenly appear. An agency will ensure that everyone's interests and prospects are being met transparently.
In short, the average wall painting advertising costs of an end-to-end project from beginning to end can vary a lot – starting nearly between 20k and 100 K for a wall
Major factors to calculate Cost:
sizing 100- 150 square feet. That price would be for a design that does not bear any extra features similar to light installations or glow sign boards or acrylic shapes or electronic items. On the other end, wall painting advertising showpieces on eye-level walls of around 30 square feet can generally be delivered with a budget between INR 2000 to 15K.
High vs. low wall painting advertising costs
To help you better understand the difference between each project, we'll present two examples that make the difference in wall painting advertising costs clearer.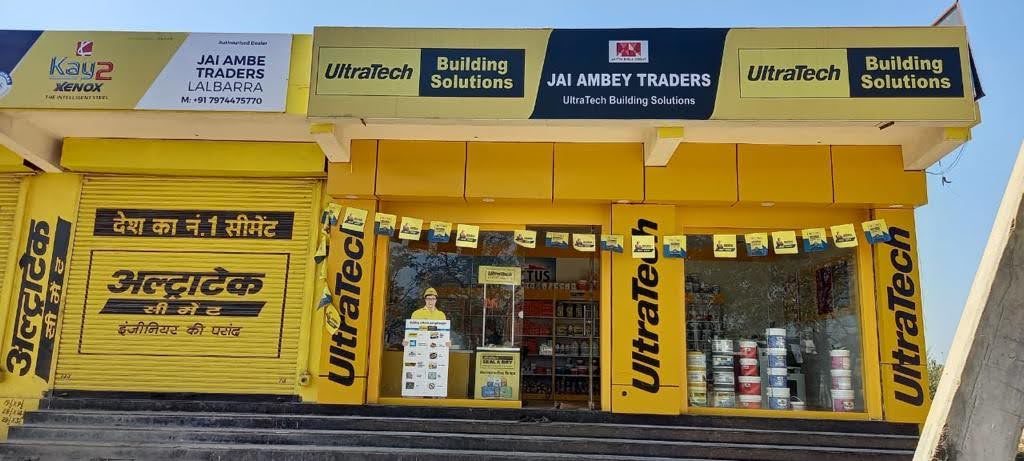 Low wall painting advertising costs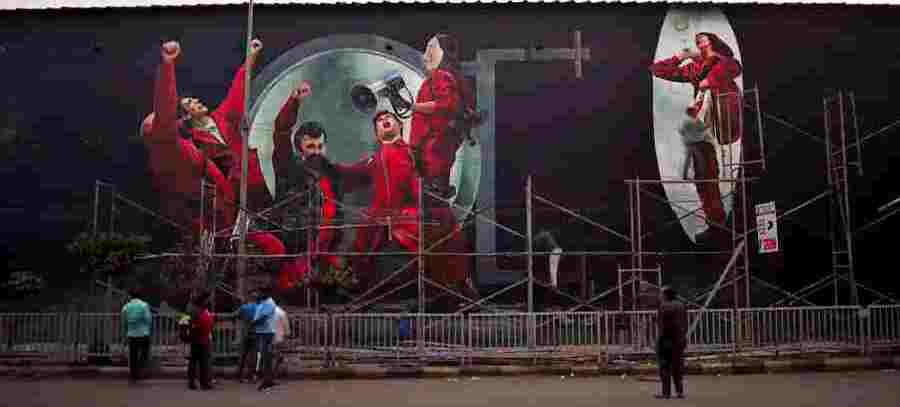 High wall painting advertising costs
Ultratech is the third-largest cement company in India, popular for its house construction items, and they decided to highlight one campaign with a hand-painted wall painting. Despite being at an important location near the airport in Bangalore, this wall painting serves as an illustration of a design that's not so expensive, as it didn't bear heavy ministry similar to lifts or is highly experienced for its deliverability.
In opposition to Ultratech s' campaign, our Netflix wall painting in agadi, Mumbai is an illustration of a design with advanced wall painting advertising costs. With a more elaborate design and wall than Ultratech's eye-level wall painting, Netflix was promoting the release of a new series with a wall painting that needed a more detailed fashion and a longer time frame to be manufactured, as well as further required equipment due to its huge size.
Why choose LorryZone as the Wall Painting advertising agency for your brand
LorryZone: Colouring brands over walls
End-to-end services do not do things in bits and pieces. We believe in furnishing a one-stop shop for all of our Clients' wall Paint advertising needs, mostly turnkey projects.
We deliver the Outdoor Wall Painting Projects on the Pan India level from Kashmir to Kanyakumari at the most affordable and competitive rates.

We've painted over 2.5 crore square feet of walls of diverse domains for famous brands. We've several teams that work together to complete wall Paint Projects snappily and efficiently. Wall Painting for invariant designs across all walls is done using scientific styles and computerized stencils. For the best durability and the life of the wall Painting, we use high-quality paints similar to Asian, Nerolac, and Burger paints. Our experts will work with you to ensure that everything is done according to your specifications. Our team can complete 10 lakh square bases of wall Paint in a month.
Teams are that's client-Friendly and Prompt Our employees are our topmost asset and play a critical part in our overall success. They're customer-eccentric, prompt, and knowledgeable advertising professionals who care thoroughly about client satisfaction. With an exceptional network of expert painters and decades of experience delivering innovative Projects, LorryZone is leading this instigative fusion of art and brands with expertise that can match the right person with any out-of-door advertising campaign.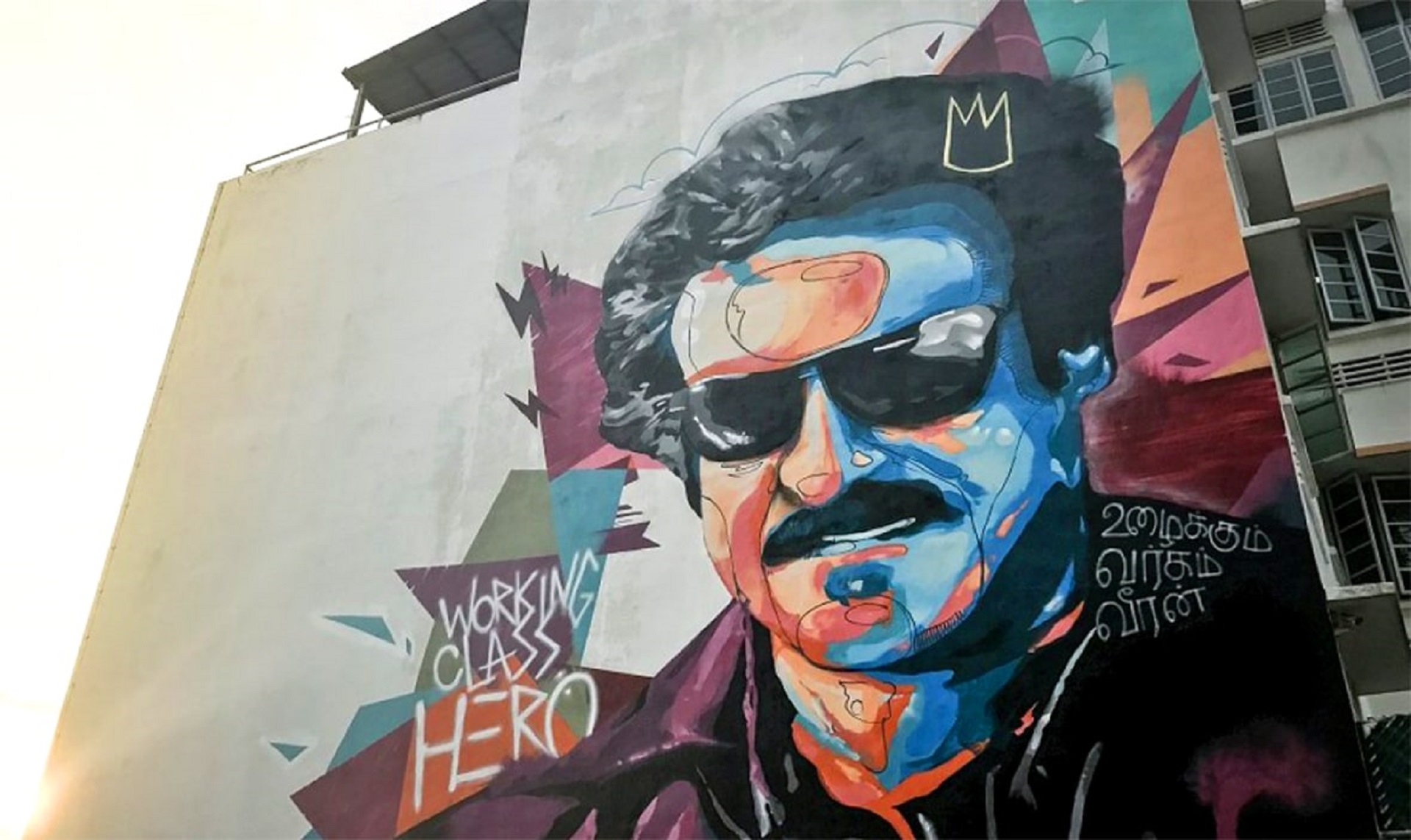 In tune with defined industry morals, this service is offered with the best grade raw material and innovative ways. To ensure its quality, the offered service is completely checked against multitudinous quality checks by our quality experts. our valued Clients can mileage of this service from us at the best possible cost.
In sync with market morals and principles, we're laboriously involved in rendering a wide diapason of Wall Painting Advertising services to our Clients. Apart from this, we're furnishing these services at veritably affordable prices within the quested period.
Our service takes care of selecting the right space with wide exposure, taking authorization from the city authorities, and coordinating with the painters. Whether you're looking to make a bold stationery statement or produce a memorable advertising spectacle with 3D, Wall Painting Advertising can help you achieve any campaign ambition – all you need to connect with us.
At, Lorryzone, We're a leading service provider for Wall Painting advertisements. These services are extensively appreciated owing to their trust ability and timely prosecution.Being a well-known company with the latest fashion trends, we've come up with an attractive range of Wall Painting Advertising.
Highlights:
Use of Top-notch technology
Quick and prompt response
Our Approach
Identifying a problem is half solving it', goes a saying. Still, it isn't an easier aspect of problem-working. Wall advertising has tremendous reach extending to millions of homes with lower budget allocations as compared to other media. But this cheap media can turn relatively expensive in finance as well as the reason for a lot of mental stress. With a systematized agency like LorryZone, organizations can very well do without similar pressures and concentrate on other demanding activities.
National Coverage With organized Manpower
The USP of LorryZone is its public reach. Our platoon has traveled far and wide to study in depth the markets of regions in India that have fully different challenges from one another. The commonest of all issues is the habitually disorganized rural manpower. Dealing with hundreds of disorganized painters can be a humongous task. The professional working culture of our association has no place for untreated and shabbily painted advertisements executed by unskilled painters. We've defined acumen in dealing with our team, systematically grooming the unskilled painters into trained professionals. With a functional trainer in every state, we've placed an effective communication channel that has also led to an established network.
Strategic Location Identification
At LorryZone we're conscious that the display of an advertisement on a wall can topple the money and resources if a chosen location isn't precise. Remotest places have been researched under our Strategic Location Identification System.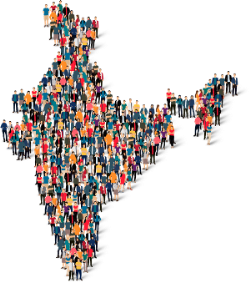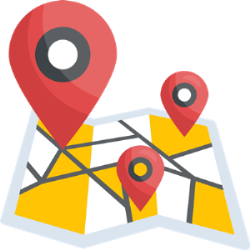 LorryZone has traveled to as numerous as 563 districts to decide on a perfect area of the city/ village that can draw maximum impressions. Our goal is always to get the best locations for wall advertising with minimal cost for our clients.
Web-Based campaign tracking System
This specialized software takes LorryZone to a new standard of client service. As an Unmatched association in the rural OOH, LorryZone has put in place an online checking and monitoring system. It allows our Clients, to keep track of the campaign by sitting at their desks in their different cities. The latest geotagged, unalterable image of work is uploaded on our website on a regular base.This system ensures not only complete responsibility and transparency but also enables our Clients to get a daily update of work at their desks.The online CMS system from furnishing point updates will also help users to check, print, and email work report with images. The system can also be customized on requests if required by the end client.
Brand Education
most of the time painting on a wall turns out to be a futile exercise when a local painter/ contractor gets the job done aimlessly without seeing the possible benefit of a location. The availability of a free wall is the only criterion for them. Certain brands demand special locations or restrict some locations. Under the guidance of reputed professionals and educated representatives of our Clients, we conduct short courses for our painters to educate on brands. These painters come able of using their judgment to decide whether or not to include specific spots, keeping the utility angle in mind.At Lorryzone, we're a trusted wall Painting advertising agency in India. With us, our clients get wall Paint advertising benefits, including increased awareness, better visibility, and cost savings. We offer wall Painting advertising in different metro, towns, and villages of India at the best possible cost. Our wall Painting professional network provides prompt and effective wall Paint advertisements. As a result, when you use Lorryzone, you get the best possible advertising results in your target market.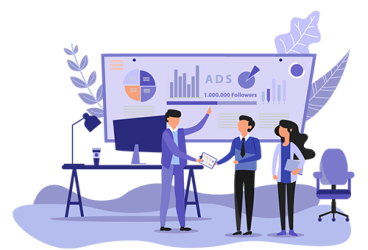 Our Features
Some of the exclusive benefits of wall Paint advertisement with LorryZone include the following.
Nation-wide Presence
Covers length and breath of India end to end.
Experienced Experts
Reputed Wall Paint expert agency that can execute campaigns throughout the country.
Quick Delivery
We understand your tight timeline and are ready to give quick results.
Strong Network
Our network of 1000 painters includes some of India's top wall Paint painters.
Top clients on board
10+ year's experience with global brands in all different industry domains.
Innovative
Fast results and ideas for critical campaigns with prompt prosecution.
Best skills of Country
Network of the best Wall Paint advertising painters.
Strong legal connects
Healthy connections with the concerned municipals and panchayat
Latest Technology in use
Make uniform designs with stencils as per given creative of client.
Quality Assurance
every job has delivered after passing quality checklist.
Top branded Colors
Use high-quality Paints that increase color sharpness and last a long time.
Customer retention
We've worked with 100 top brands in the once 10 times.
Brand Knowledge
We're pros at connecting brand briefings with Wall Painting painters.
Creative minds
Benefit from our knowledge and expertise at the interface of creative minds and brand pretensions.
One stop Solution
We take care of everything from ideation to execution
All tools are in place
Right suppliers, location reecee, city permissions, contracting, and more.
Right thing at Right place
Value-based matching with the right creative.
Value wise assignment
best creations are made when painters and brands are in sync value-wise.
Personalize experience
Meeting customers' expectations for a personalized experience
High visibility wall selection
Very High visibility and maintained wall selection for painting.
Uniformity
Delivers with the same design in the right spot.
Frequently Asked Questions
Wall Painting Advertising is handmade, painted creative form of advertising, where the creative process itself attracts attention and creates excitement around a brand. People are plaint to take and partake photos of wall Paint advertisements than they're of published advertisements. Wall Paint advertisements are also bigger than the usual advertisement spaces (except for scaffolding advertisements), so the customer has an advantage in a cluttered city, where numerous companies and brands fight for attention.
Wall Painting Advertising is also known as facade Paints, Wall Painting advertising, wall painting advertising, and hand-painted advertising.
The cost of wall painting Advertising substantially depends on the location (which city) and the size, height of the wall, and complexity of the design. For a high- business area ( < 250K visual impressions) and a size of< 100m ², the price would start from, INR 15000.
For maximum impact, the ideal duration of a Wall Painting advertisement is 1 month. Depending on your media plans and choices, we can also organize a longer period. The shorter time, or indeed pop-up advertisements, are possible too.
It takes a painter anything between 1- 7 days. The exact duration depends on the size of the wall and the complexity of the design. It's always a good idea to make some buffer time to regard for bad rainfall conditions.
Get in touch with us, and we'll companion you through the process and secure the best position for your campaign.