The fastest way to grow your business with the leader in Transit MediaCheck out our outdoor options available.
Let Our Car's to unfold Your message out to the audience.
Get Car Advertisement in over 86 cities across India - with "LorryZone".
Car Advertisement
Car Advertisements one of the best forms of OOH advertising. Car Advertisement is the ad displays on the top, side of Cars and inside of Cars. Roof Mounted LED ads on Car promote your brand even at nights. Cars have no area restrictions or boundary limits and travel all across the crowded streets of the city to high footfall regions like malls, concerts, nightclubs, offices, airports, railway stations, stadiums, etc. Advertisements on the Car body in the form of wraps or decals are very effective in terms of gaining attention. Car Advertisement is also known as Car Advertisement, Car Advertisement.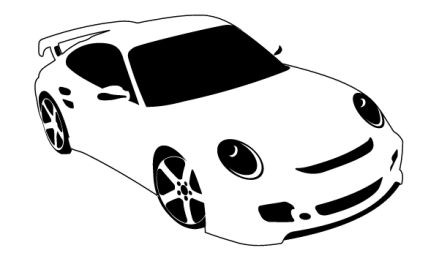 USPs About Car Advertisement:
Eye-level Outdoor Ads
High Impressions
Cost-effective
Multiple Ad Options
About LorryZone:
Available in major cities across the country.
Lead time is 4 weeks.
Major Car companies in each city.
Rates vary based on city, timing, duration, and quantity.
Certain minimum purchase requirements may apply.
An Average Car is present on road for more than 12 hours per day.
An average Car is noticed by 900+ people per hour including passengers in other vehicles & pedestrians on move.
Car Advertisement delivers more than 300000+ impressions per month is what makes it deliver results.
These appear at eye level with passengers and generate thousands of impressions each day as they move across the city.
Car Advertisement is great in reaching all types of demographics. A perfect option for to bus shelter advertising, many firms use utilize Car advertisements to make a presence, strong reach, impact and differentiate their products or services from other advertisers. With beautifully wrapped Car ads set against a single color surrounding, Car Advertisement grabs people's attention.
Car top advertising advert reaches various types of people in the street after penetration through different media formats. Just like bus shelters, Car Advertisement is seen by different age groups, including teenagers and seniors.
Car Advertisement has come out as a billion dollar global industry because it can provide the most cost-effective exposure for your Firm's product or service. car adverting is used by from an individual to Big Size MNC's Whereas a preferred way of marketing for FMCG, Style, E-commerce, local restaurants, and Online service providers. All the multinational companies like Hindustan Unilever, Amazon, Procter & Gamble, Reckitt Benckiser,Flipkart.com, Maruti Suzuki India, ITC, Bharti Airtel, Mondelez, Godrej Consumer regularly use Car Advertisement, shouldn't you?
Car Advertisement delivers high impressions for those businesses and organizations that seek a continuous recall from media.And backlit Car top continues delivering impressions round the clock without rest and wait.
Car Advertisement rates are priced competitively when compared to other transit media ad formats - especially when taken through transit media agencies that offer Car media.
COST EFFECTIVE SOLUTIONS
In Comparison to TV, Radio, and newspapers, OOH reaches the largest number of people for the lowest cost. Figures show vehicle advertising can be up to 4 times more effective than static Hoardings.
HOW Car Advertisement WORKS
Car Advertisement reaches across all demographics, making it effective in reaching the premium audience with higher income, higher education commuters, and pedestrians.
Car Advertisement reaches to those who are inaccessible to reach by newspaper advertising, TV Advertising (those who spend more time in driving/commuting)**
Car Advertisement is a "Reach & Recall medium" - "Consumers who are reached repeatedly with a brand communication show higher brand awareness, recall and purchase behavior."
Regular message delivery – Car Advertisement flaunts your business to potential target all day, every day.
Geographical Coverage – Car Advertisement can cover a City, making your business "top of mind" in the selected area.
Car ads can take your message into areas which are restricted by other outdoor advertising and inaccessible due to cost difference i.e Airport.
Car Advertisement reached to highly dense populous areas like malls, schools, toll, clubs, tech parks, offices, airports, railway stations, stadiums, etc.
Rates
For more specific pricing, Contact us via Call, Email or Chat. We will be happy to hear from you.
Why a range of rates?
Car Top: INR 4K - 5K per Vehicle per month
Car 4 Door Sides + Trunk: INR 4K - 6K per Vehicle per month
Car Full Wrap: INR 8K-10K per Vehicle per month
The range of rates depends on timing and market.
Minimum Purchase
Minimum of 10 to 50 Car advertisements, depending on the Area & Time. All rates and minimum purchase figures for a Car ad are subject to chance on the Ads Type, Time, and Area.
DISPLAY FORMAT
Triangular illuminated rooftop signs offering 360-degree visibility, panel size 14"x44"
Doors : Driver Side - 78.5 W x 27.5 H In, Cleaner Side - 78.5 W x 27.5 H In Approximately
The advertisement will be displayed on Rear (Windshield + Bumper)
Full Wrap
Different Car Cars runs for LorryZone is Uber, Mega Cars, Meru Cars, Easy Cars, Ola Cars.
CUSTOMER RELATIONS
We value your business like ours and are committed to delivering service excellence, and offer 100% accountability for your ads & hard earned money via GPS which tracks each Car movement 24x7. In addition, we share photo document for every installation of your ad.
WHAT WE PROVIDE
LorryZone is a one-stop solution for all kind of vehicle advertising from Small Cycle to Big Size Plane(Flight).
Coverage - LorryZone provides the largest geographic coverage in India and we're expanding daily into new markets.
Speed - We are simple & quick to make your campaign live for you to get your ads on the Roads… fast. Your brand can be covering your target market within 7 days.
Simplicity - You can provide artwork or we will help you to develop an attractive, Eye-catching, powerful, effective message, as well as provide sign design and layout.
HOW TO GET STARTED
Call us now and our sales executive will help you in blocking space for your target markets.
---
We're not the only

excited

happy

about Car Advertisement...