Car Advertisement in Mumbai
Car Advertisement in Mumbai
A great alternative to advertisements stuck at bus stops, many companies utilize cab advertisements to make an impact and differentiate their products and services from others. With colorful and attractive cab ads fixed against a yellow surrounding, taxi advertising grabs people's attention.
Not only Mumbai, but we provide Car Advertisement services in other major cities of Maharastra like Pune, Nagpur, Nashik, Vasai-Virar, Aurangabad, Solapur, Bhiwandi, Amravati, Malegao and so on..
Castrol - Car Advertisement in Mumbai
Through our Taxi advertising media, Castrol was able to penetrate through different media formats to reach various types of targeted audience on streets. A taxi ad is visible to different age groups, including teenagers and seniors. And backlit taxi ad signs continue to deliver impressions at night also, thereby, helping our clients achieve great ROI.
Airtel - Car Advertisement in Mumbai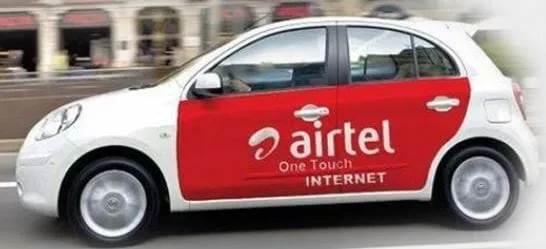 AIRTEL attempted to target today's youth which lives in the moment and wants to share and capture each and every aspect of their lives. We supported them in achieving their ROI through our appealing cab advertisement campaigns which turned various heads
Radio City - Car Advertisement in Mumbai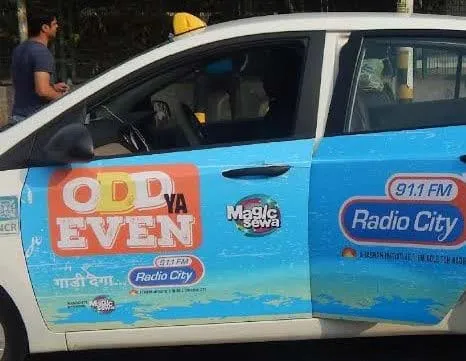 Cabs are leading and at once distinguishable, as well as being an inherent and practical part of everyday city life and our transport system. Radio City through our audacious designs, colorful images, and simple statements; made their brand to reach the widest cross-section of the public, giving them the margin in today's highly competitive customer marketplace.
Take your idea to the next level.
If you have some idea? We have your advertising media. These are just some of the companies that have utilized our services in Mumbai and we have yet to see an unhappy customer. If you are looking for great customer experience, brand recall, awareness, and an overall great ROI look no further than us, Contact us today!