Car Advertisement in Bangalore
Car Advertisement in Bangalore
In Bangalore, cabs are an essential part of the transport system and are part of city life. Car Advertisement is an excellent out-of-home advertising format using this unique space. Branded Cabs disburse their working days in the busiest parts of the city reaching a condensed and diverse audience. We are happy to have our presence in Bangalore and we offer the best branding services to our customers at very competitive rates.
Not only Bangalore, but we provide Auto Advertisement services in other major cities of Karnataka like Hubballi, Dharwad, Mysore, Gulbarga, Mangalore, Belgaum, Davanagere, Bellary and so on..
Duroflex - Car Advertisement in Bangalore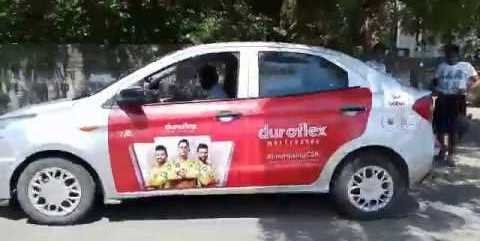 Bangalore is a statistically varied city with the major commercial and ethnic hub. It is also the fastest growing major metropolis in India. We at Lorryzone help our clients get the highest visibility of their brands when it comes to our Car Advertisement. Same happened with Duroflex whom we helped in carrying and promoting their brand all across remote as well as posh areas of Bangalore, thereby, generating huge ROI.
Swiggy - Car Advertisement in Bangalore
The audience attention is the most important thing to capture during a Car Advertisement campaign. We at Lorryzone helped one of our clients Swiggy to take their brand to greatest heights by helping them achieve enormous ROI through our cab billboard traveling 150 Kms+ and covering all major and potential areas per day.
Mobikiwk - Car Advertisement in Bangalore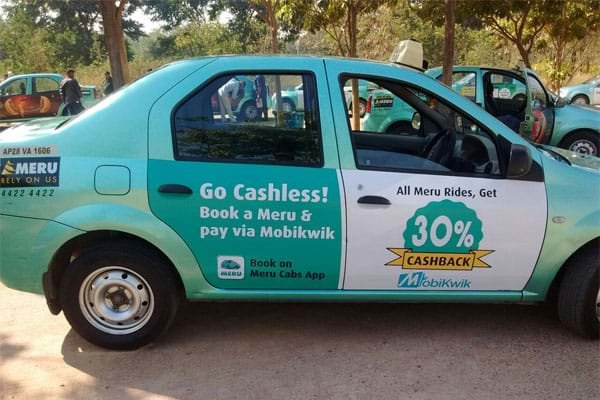 Mobikiwk came up to us for the promotion of their "Free cash" campaign to attract the target audience through our Car Advertisement services. We were more than happy to be a part of their brand promotion, helping them to achieve great ROI and share their success story with everyone.
Take your idea to the next level.
If you have some idea? We have your advertising media. These are just some of the companies that have utilized our services in Bangalore and we have yet to see an unhappy customer. If you are looking for great customer experience, brand recall, awareness, and an overall great ROI look no further than us, Contact us today!