The fastest way to grow your business with the leader in Transit MediaCheck out our outdoor options available.
India's most trusted Auto Advertisement Provider
Auto Advertisement : LorryZone
The LorryZone offers Auto advertising across India. We service more than 86 cities including Bangalore, Mumbai, Delhi, Chennai, Pune, Gurgaon, and Hyderabad. Contact us to know about our presence in your city.
Auto Advertisement is a high impact, eye catching and cost-effective form of transit advertising. Impact and reach of Auto advertising when compared with money spent is huge, and it's still a media which is not exploited. Contact us to get your own targeted, cost-effective Auto advertising campaign today.
Some unique benefits of Auto Advertisement
Auto advertising can help your brand, With:
High Exposure
Stunning Visibility : 360 degree, Optimal Eye level
Most affordable outdoor medium
Effective reach amongst 8 to 80-year-olds
Auto Ad maneuvers into even those areas which other vehicles cannot reach
Autos stay in prime locations in search of customers, ensuring maximum visibility for your brand
Best feature: the entire traffic conspires to become your captive audience, especially at traffic junctions where people need something to read while waiting
Not to mention Auto ads are better, brighter and cheaper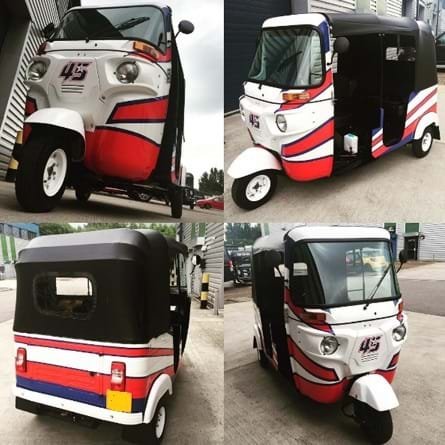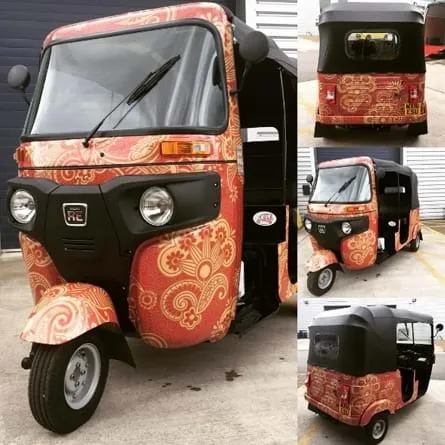 Result driven & Cost affordable Auto Rickshaw advertising in seconds
Start your marketing campaign with the Auto Rickshaws available to hit the roads. Servicing India wide – Metro and Regional, we delivers your message, where and when you want it.
We have the experts to bring you desired results.
Auto Rickshaw Advertising Effective & Creative Decription
Auto drivers earn Rs 800 to Rs 1000 /- a day averaging around Rs 50 - Rs 70 /- per trip in major metros, thus taking around 16 - 20 passengers any day. We haven't considered sharing autos here. Roughly Auto travels more than 150 km a day. Every kilometer travel on the road you pass by around 150 - 200 people in Tier 2 and 3 cities, that accounts for your message having a chance to be seen by around 20,000 to 25,000 people. Obviously, we are not stating so many people will see and definitely not that they will be interested in your company. But even if 1% population sees your message and then again they happen to see your ad, its high brand value and recall at least 200 people a day will remember your brand. This signifies the reach and effectiveness of auto advertising which is making it preferable amongst most big and small marketers.
Auto ads design needs to be noteworthy, innovative, short, with a simple call to action. There is no point in mentioning a phone number which is not a vanity number as no one will take the pain in remembering and noting down the number.A creative format with the key "Less is More" consume people's attention quickly and efficently.
Rates and Auto ads Area
Advertisement tariffs are extremely economical as compared to sky-rocketed rates of advertisement with the other available mediums. This media is very cheap and covers lots of eyeballs. Auto rickshaw travel in the whole city having not any fixed route. So campaign covers attention from the whole city. Auto rickshaw travels 24x7, which also gives it a plus point.For more specific pricing, Contact us via Call, Email or Chat. We will be happy to hear from you.
Why a range of rates?
The range of rates depends on Count, timing ,Duration, Area, and market.Following are the tentative cost for various options:
Auto Hood: INR 500-700 per Vehicle per month
Flex / Vniyl Sticker : INR 150-300 per Vehicle per month
Auto Rickshaw Full Wrap: INR 2500 per Vehicle per month
Backlit Board : INR 12K per vehicle per year
Minimum Purchase
Minimum of 50 to 100 Auto Rickshaw advertisements, depending on the Area & Time. All rates and minimum purchase figures for a Auto ad are subject to chance on the Ads Type, Time, and Area.
Auto Advertisement Options
"Many a small thing has been made large by the right kind of advertising." - Mark Twain
LorryZone gives you the ability to create, capture, analyze, and share customer conversations. This drives acquisition, increases sales, boosts customer loyalty, and reveals insights to improve your entire organization. These are the following auto advertisement options available.
---
We're not the only

excited

happy

about Auto Advertising...