Auto Advertisement in Noida
Auto Advertisement in Noida
Taking new and innovative ways to promote a brand, we now provide auto advertising feature as a promotional activity to target mass customers. We deliver excellent quality work tailored to your brand specifications. We are punctual in delivering our work to the clients. We keep the promise of our quality of work till the very end second.
Our media is 100% mobile, that provides our clients a completely unrestricted and flexible opportunity to reach all the locations.
Narayana E-Techno School - Auto Advertising in Noida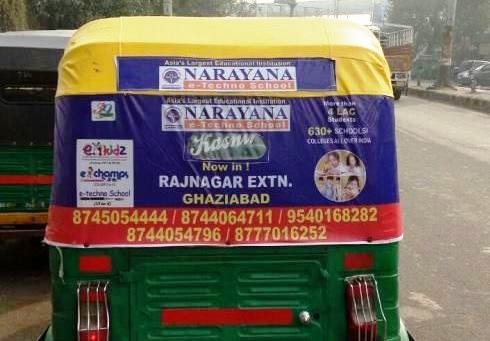 Narayana e-techno school is a school of great technique and helping students excelling and reaching their higher potential. Being "Sarv Gun Sampanh". We helped them wide spread their presence around in the area through auto advertising and we had an amazing feedback from the school.
We are proud to have been associated with them and look forward to more of such promotions.
Paramount coaching - Auto Advertising in Noida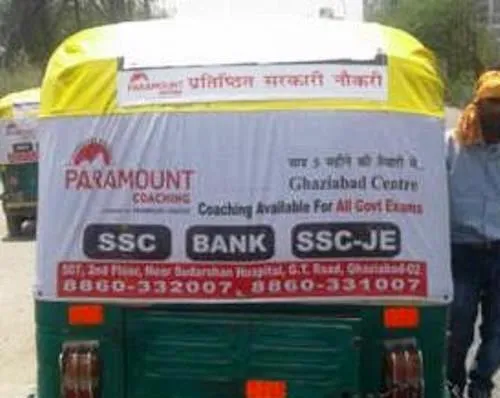 Running behind centres and coaching classes we understand the need of the information of such centres to be more available. Therefore when approached by paramount coaching we right away told them to go for auto advertising and successful have many new students join in by the outreach of the advertisement.
Sumo cool - Auto Advertising in Noida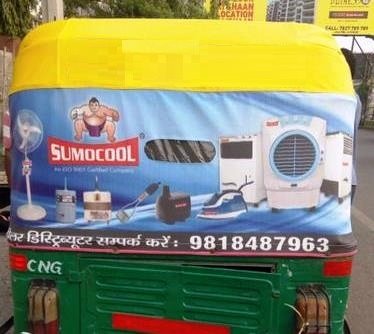 Summers that make it impossible to live. Even the harshest of the summers can be cooled down by sumo cool, your partner for all types of coolers, fans etc. with an assured guarantee for limited period of time. They wanted to target the rural India and we made it happen through auto advertising.
Plaza cables - Auto Advertising in Noida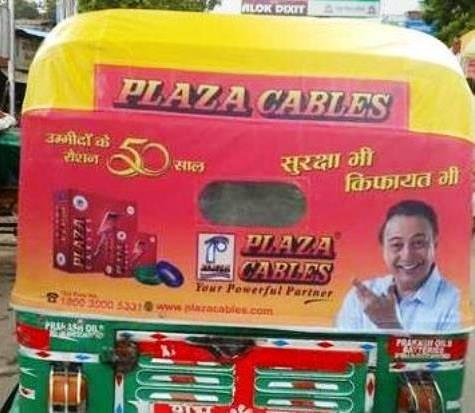 We can always assure safety by buying the best of the products out their in the market and Plaza Cables happens to be the best of the cables available. We use Plaza cables at our homes. They ensure the quality and we take pride in their product. We deliver the best information to you.
Tulsi - Auto Advertising in Noida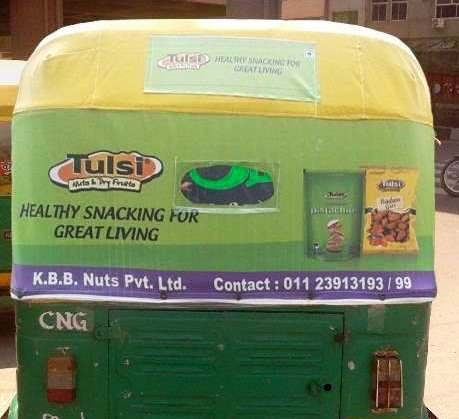 When the name itself is so refreshing and great for living, "Tulsi". There is nothing that can beat the feel of the snack but with great taste one wants to have it again. Such are the snacks of tulsi that we advertised on autos in Noida. Health and taste both in a packet, whats better than that?
Take your idea to the next level.
If you have some idea? We have your advertising media. These are just some of the companies that have utilized our services in Noida and we have yet to see an unhappy customer. If you are looking for great customer experience, brand recall, awareness, and an overall great ROI look no further than us, Contact us today!