Auto Advertisement in Chennai
Auto Advertisement in Chennai
Trying to come up with new and innovative ideas, we provide Auto Advertising Service for promoting a brand to potential customers. Our services are treasured by top most brands and that too at very reasonable rates around. This service is used for voting, companies and many more for advertisement purposes. We are also very punctual in delivering the committed work. Below we talk about few top brands we have worked with in Chennai.
Not only Chennai, but we provide Auto Advertisement services in other major cities of Tamilnadu like Coimbatore, Madurai, Tiruchirappalli, Tiruppur, Salem, Erode & Tirunelveli and so on..
Our media is 100% mobile,that provides our clients a completely unrestricted and flexible opportunity to reach all the locations.
Central Bank Of India- Auto Advertising in Chennai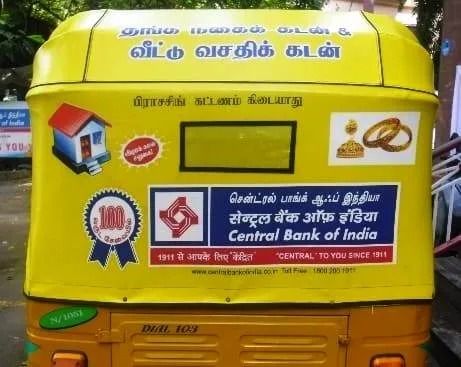 We got to collaborate to Bank of India for their festival season offer where they gave loans at lower interests. To target maximum customer as per Central Bank Of India's needs, we made the auto advertisement in both Tamil and English language. Central Bank Of India left with a happy and content hearts after the advertisement doing well for their promotions.
Fortune- Auto Advertising in Chennai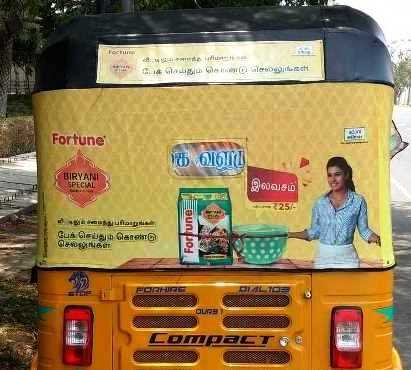 Fortune tops the consumer's choice in branded edible oils in India. we all have used it or at least heard of it. It is almost impossible to be a part of most household of such a big nation as India. Our services along with the companies choices have made the impossible, possible. We not only take the brand as a clients brand, we consider it our very own and then work hard for it to make it reach the heights it deserves to achieve.
Lenskart - Auto Advertising in Chennai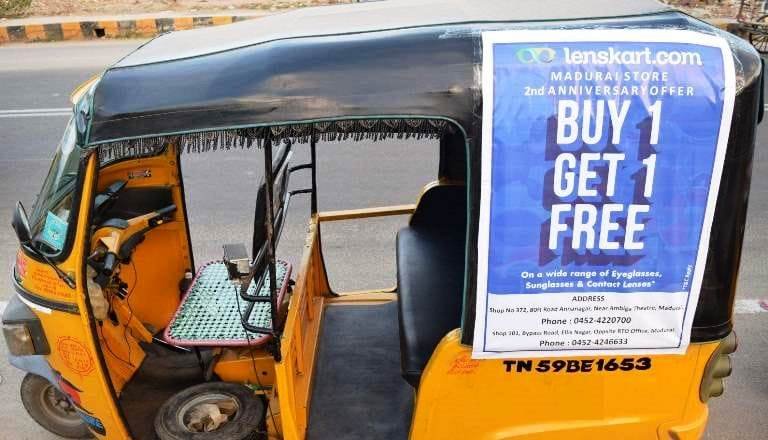 The eyes that can read clear can see the world clearer with clear visions of success and what's even best is using that as a selling point. for one's eyes to be perfect one needs to be able to read clearly on a moving vehicle and therefore auto advertising was adopted by lenskart. And for those who cannot see it clearly definitely needs to visit the lenskart store. A wonderful and strategic theory adapted by lenskart.
Parle - Auto Advertising in Chennai
Parle used our auto advertising services to attain more customer attention from a significant amount of people. They wanted to highlight their marvellous creation line of Biscuits, which lead to the product centric advertisement. We provided them with continuous evaluation of campaign performance and audience reaction, allowing them to execute relevant communications and meet key objectives.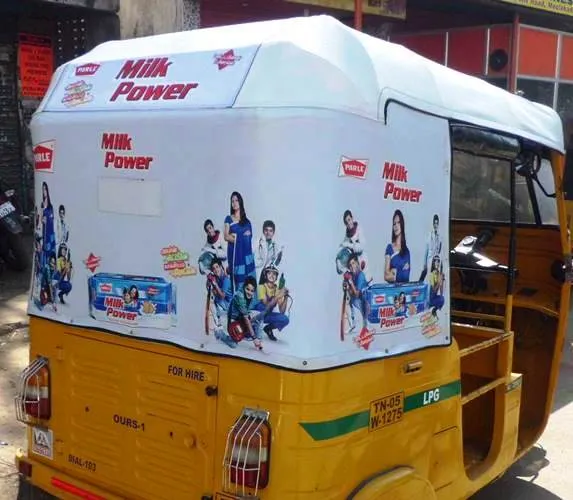 Vodafone - Auto Advertising in Chennai
A company that is known for its designing and aesthetics demanded a creative and effective advertising and we gave them the very best medium to reaching out to India, the auto advertising. We see auto's on a daily basis while we travel in a car or pedal our way through the crowd. The advertising proved to help Vodafone and we once again established a good bond with the company and started our relationship with the brand on a positive note.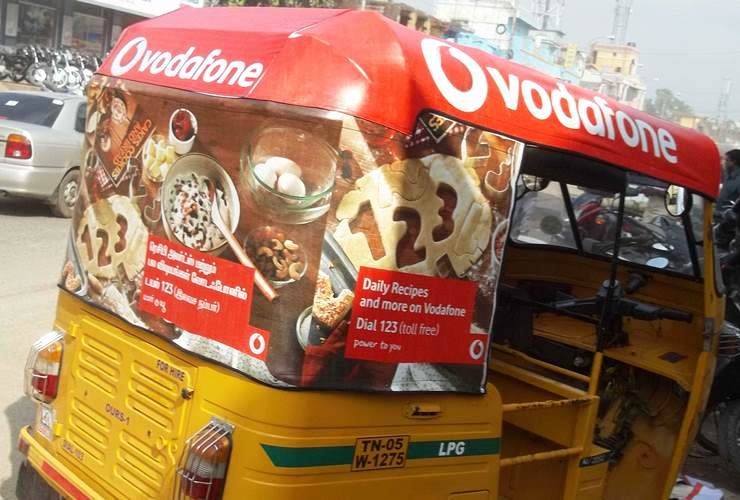 Take your idea to the next level.
If you have some idea? We have your advertising media. These are just some of the companies that have utilized our services in Chennai and we have yet to see an unhappy customer. If you are looking for great customer experience, brand recall, awareness, and an overall great ROI look no further than us, Contact us today!