Auto Advertisement in Hyderabad
Auto Advertisement in Hyderabad
Keeping pace with the dynamics of the ever changing market and unique promotional services, lorryzone now provides auto advertising services. We provide this service due to its effectiveness in the business. We are also very punctual in delivering the committed work. Below we talk about few top brands we have worked with in Hyderabad.
Not only Hyderabad, but we provide Auto Advertisement services in other major cities of Andhra Pradesh like Visakhapatnam, Vijayawada, Guntur, Nellore, Kurnool, Rajahmundry, Tirupati, Kadapa, Kakinada ,Eluru and so on..
Our media is 100% mobile,that provides our clients a completely unrestricted and flexible opportunity to reach all the locations.
Lynk - Auto Advertising in Hyderabad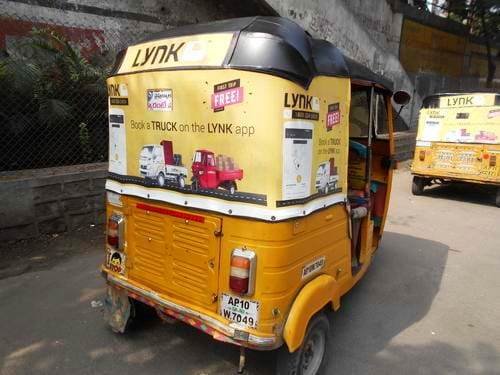 Now hire a Tata Ace, Piaggio Ape or Dost online at discounted prices with various coupons and deals given out by the brand. Advertising was an essential tool for them since that becomes the mode for them in getting customers. We put them out there on auto advertising and they sat back and received the various bookings and saw their business going on next levels.
Book a lynk now!
Apollo - Auto Advertising in Hyderabad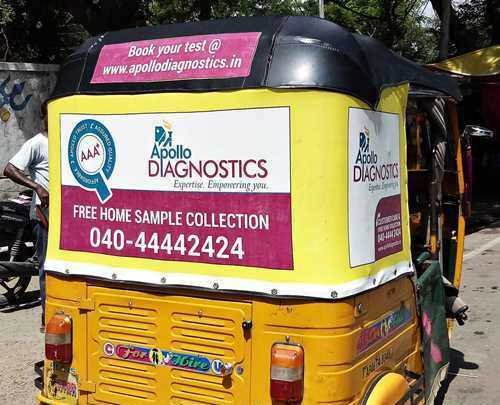 Apollo, hospital chain that we see all around us with different speciality doctors and with the best possible medical treatment available. As we have already worked for companies that work on welfare, we are always excited to work for such companies. Apollo is now the first hospital name that comes to anyone's head and we are grateful to have contributed to its success today by our auto advertising services.
Easy commute - Auto Advertising in Hyderabad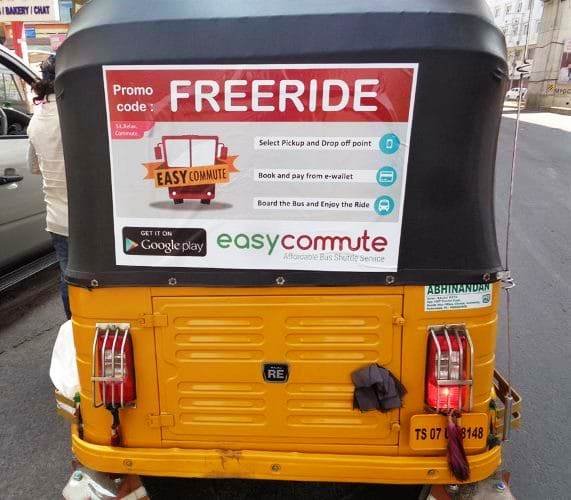 We partnered with Easy commute for an auto advertisement in Hyderabad. According to the need and specification of Easy commute, we decided for an info-graphic advertisement highlighting the process/procedure of how to easy commute.
We were happy to work with Easy commute and help them delivering their message of how to use their service to potential customers across Hyderabad.
Gharkart - Auto Advertising in Hyderabad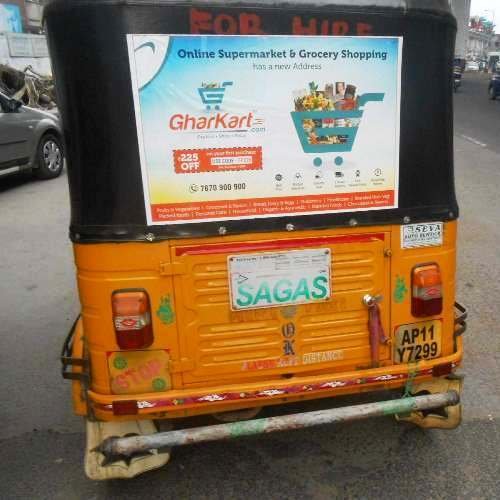 With the difficulty of going to the market and buying fresh veggies every single day people have started bulk buying for a week which ends up making vegetables not in their best quality. Coming to their rescue, are the gharkart which helps people buy fruits and vegetables at their doorsteps. And for one to know of an existence of such a brand and to avail the wonderful services. The auto advertising has helped a lot of start-ups reach great levels and gharkart is one of them.
Videocon - Auto Advertising in Hyderabad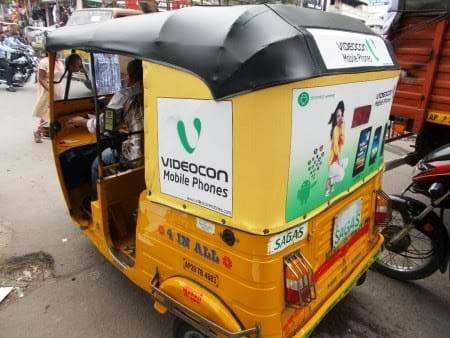 Videocon a competitor of Tata sky and being when the competition demands one much stand up in the race and fight. And indeed win. To help the team of Videocon we suggested them the auto advertising which has effectively helped a lot of companies reach where they are today. Auto advertising is the only advertising that reaches various of people with different fields, age groups, classes of people.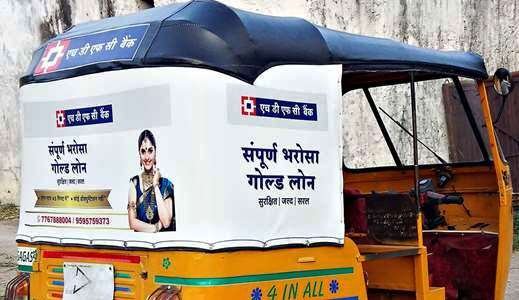 Take your idea to the next level.
If you have some idea? We have your advertising media. These are just some of the companies that have utilized our services in Hyderabad and we have yet to see an unhappy customer. If you are looking for great customer experience, brand recall, awareness, and an overall great ROI look no further than us, Contact us today!