Auto Advertisement in Kolkata
Auto Advertisement in Kolkata
Matching with the changing and ever-growing needs of customers, we are engaged in providing Auto Advertising Service. Integrating best quality work with time efficiency wee put our best foot forward for our clients. Below we talk about few top brands we have worked with in Kolkata.
Not only Kolkata, but we provide Auto Advertisement services in other major cities of West Bengal like Howrah, Durgapur, Asansol, Siliguri and so on..
Our media is 100% mobile,that provides our clients a completely unrestricted and flexible opportunity to reach all the locations.
HDFC - Auto Advertising in Kolkata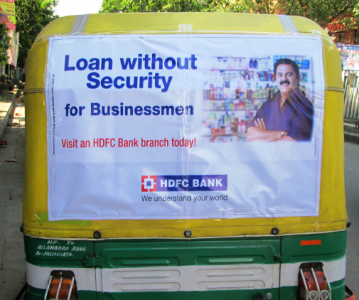 We collaborated with HDFC bank for auto advertising for launching it's new loan parameters where the bank decided to grant loan at lower interest rates. the intent of campaign was to promote the ease of loan transactions via various facilities of HDFC bank, hence making the processing of loan easier for every trader.
Scott - Auto Advertising in Chennai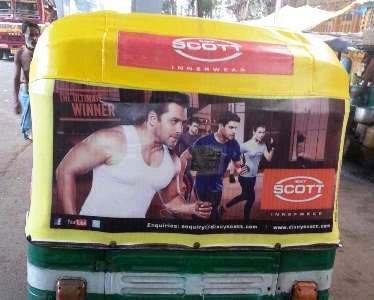 Innerwear brand, Scott which was all over television and had numerous adverts on the television media came to us as the brand wanted to reach out to those consumers who did not have a reach to televisions as well. We helped them reach to the audience of their choice.
It was the Scott's choice to choose us for their promotion and we made sure that they become the audiences clear choice.
ZEE tv - Auto Advertising in Kolkata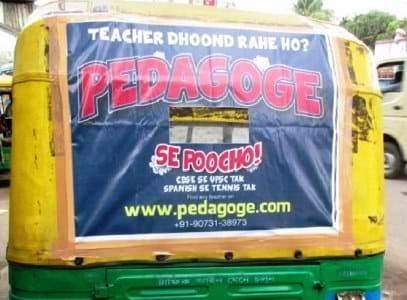 Our very own Zee tv, had partnered with us for advertising their famous show "dance India dance" to make people more aware of the dance show so people can participate and the show can get the fame it deserves. Our experience with working with zee tv, was well above expectations, the ease of the work ability made things smoother than ever.
IIFL - Auto Advertising in Kolkata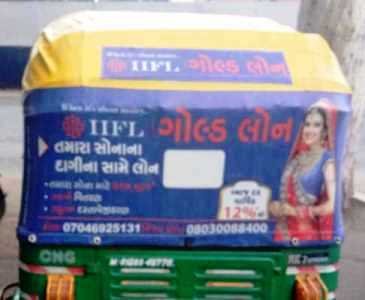 IIFL provides best Gold loans in India. Starting from giving out loans for a small scale industry to a rich businessman. It has everything for each one of us in need with the best interest rates at the time. The brand chose auto advertising for its promotions and kept their foot ahead of others and reached people in a much warmer and in a much personal way than other forms of advertising.
Their decision of choosing auto advertising only turned out to be in their favour and the company looks forward to many more successful adverts in future through auto advertising.
Vicco turmeric - Auto Advertising in Kolkata
Vicco turmeric is a household name in India offering cosmetic product which is of multi purpose use to every home. Utilising our Mobile Van Advertisements in Kolkata, they were able to target a significant amount of people, from all age groups. We provided them with continuous evaluation of campaign performance and audience reaction, allowing them to execute relevant communications and meet key objectives.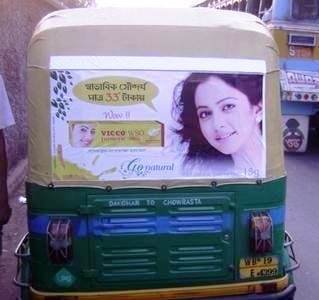 Take your idea to the next level.
If you have some idea? We have your advertising media. These are just some of the companies that have utilized our services in Kolkata and we have yet to see an unhappy customer. If you are looking for great customer experience, brand recall, awareness, and an overall great ROI look no further than us, Contact us today!