Auto Advertisement in Delhi
Auto Advertisement in Delhi
With the increasing need for different promotional strategies and stronger consumer mindset, every company wants no stone unturned when it comes to their advertisements and campaigns. Taking this as our key factor, we at lorry zone provide auto advertisement services to help companies target new customers and promote their campaigns. Below we talk about few top brands we have worked with in Delhi.
Not only Delhi, but we provide Auto Advertisement services in other major cities of NCR like Noida and so on..
Our media is 100% mobile,that provides our clients a completely unrestricted and flexible opportunity to reach all the locations.
Samsung - Auto Advertising in Delhi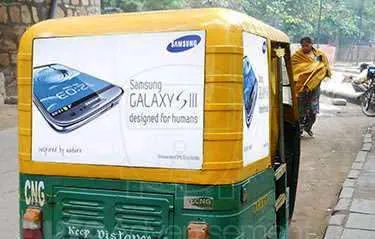 We are proud to be associated with Samsung for auto advertisement regarding the launch of their newest edition of Samsung Galaxy III. The advertisement was designed for Samsung for the launch of Samsung Galaxy III, hence we decided to highlight that with an image of the smart phone covering almost half the poster with their tag line "Designed for humans". This was done to showcase the relevance of the product to ease of use.
Tata Sky - Auto Advertising in Delhi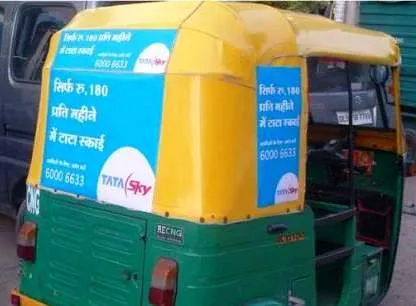 Tata sky's major scheme of out reaching even in the most remote areas worked well with the auto advertising media. Through this we helped Tata sky reach to places where Its impossible for hoardings or any other mode to reach faster than that of auto advertising. auto advertising has helped the message across in various households and providing the opportunity to many to avail the services of Tata sky.
Dishtv- Auto Advertising in Delhi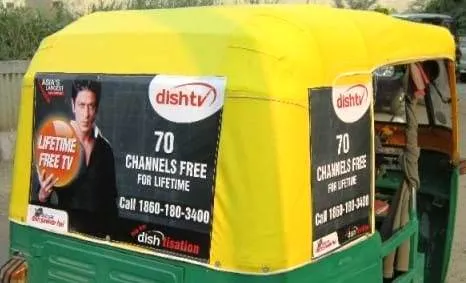 Dishtv had an aim to be able to provide television connection to every India at affordable prices. Dishtv decided to avail our auto advertisement services to promote their offer of "70 channels free for lifetime". Since Dishtv does intensive marketing of its campaigns we too into every street and corner of the city to promote their campaign.
Overall, Dishtv left happily and with great ROI.
Lots - Auto Advertising in Delhi
LOTS Wholesale Solutions,a subsidiary of Siam Makro Public Company Limited, Thailand's leading Cash & Carry operator in wholesale for professional business operators came to us for its promotions in Delhi-NCR before entering the market to get more customers and availed our auto advertisement services. We as their trusted advertising partners helped them launch their campaigns and get a great ROI on their business.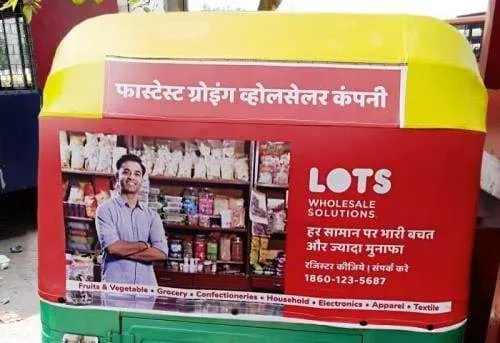 Aqualite - Auto Advertising in Delhi
Shahrukh khan being the face of the brand, already leaves a lasting impact on the consumer's mind. With the advertisement on an auto, it's almost as if you see it at every spot and end up getting the brand name and image imprinted in your head. Aqualite is one such brand which has the king khan as the face on their advertisement, we helped them promote a few new models that they had just launched then by putting it up on auto advertising.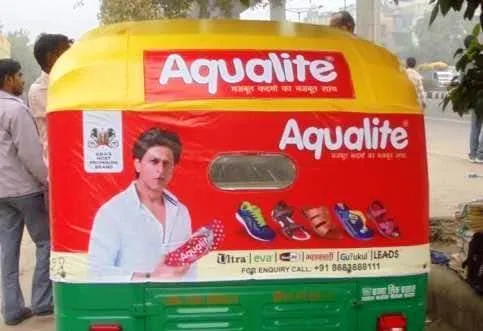 Take your idea to the next level.
If you have some idea? We have your advertising media. These are just some of the companies that have utilized our services in Delhi and we have yet to see an unhappy customer. If you are looking for great customer experience, brand recall, awareness, and an overall great ROI look no further than us, Contact us today!