Auto Advertisement in Lucknow
Auto Advertisement in Lucknow
We deliver what we promise. Creativity, Innovation and dedication is what we trust and believe in. We are capable of your trust and reliability. We deliver our work on time with the utmost satisfaction of the clients. We promise you a great service.
Our media is 100% mobile, that provides our clients a completely unrestricted and flexible opportunity to reach all the locations.
Johnson- Auto Advertising in Lucknow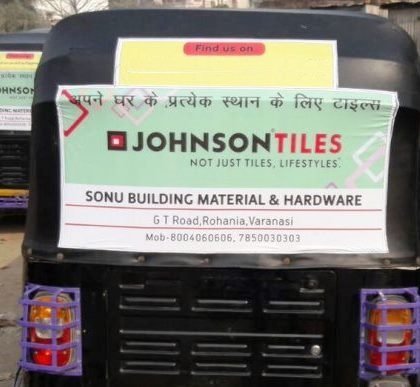 Tiles that are not ordinary, Johnson tiles. Its not just tiles, it's a lifestyle. With quality and aesthetics it quickly grew to be a big brand in its business and we contributed to there success by helping them advertise on autos.
We had a wonderful experience working with Johnson tiles! We look forward to working with them again.
CIMT - Auto Advertising in Lucknow
CIMT has specialised courses for short periods. With such a variety of courses the academy is apt for anyone starting from a java programming to graphic designing. We appreciate such efforts of Academies that are trying build a greater future. We helped them to increase the count of the students and making the academy a success.
Indo fans - Auto Advertising in Lucknow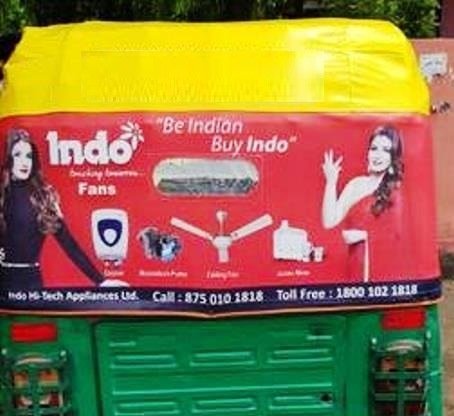 Indo fans – Be Indian, Buy Indo. With such wonderful a tagline one must be pulled to see what's in it. The brand targets indian market for fans, ac's, batteries etc. It is one of the most trusted brands out there in lucknow.
We were delighted to work with Indofans and we love it when we see clients tell us about the great ROI that they have received.
Letsconnect - Auto Advertising in Lucknow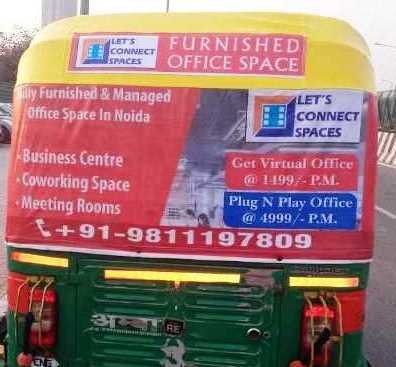 Lets connect spaces is a well furnished office space. It also has spaces for business centres, co working space or meeting rooms. They approached us for their advertisement and we helped then out by doing the best of our jobs, auto advertising.
Localoye- Auto Advertising in Lucknow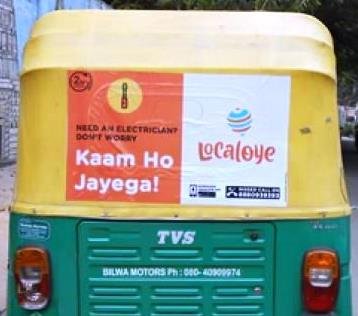 It gets so difficult to get work done in a house so many people to keep in contact with, a plumber, an electrician etc and for making it all easy with just a click is the app "localoye" which keeps all your basic needs just a tap away.
We promote and advertise such great new innovative ideas and appreciate them by helping them grow through auto advertising.
Take your idea to the next level.
If you have some idea? We have your advertising media. These are just some of the companies that have utilized our services in Lucknow and we have yet to see an unhappy customer. If you are looking for great customer experience, brand recall, awareness, and an overall great ROI look no further than us, Contact us today!