Auto Advertisement in Jaipur
Auto Advertisement in Jaipur
Taking new and innovative ways to promote a brand, we now provide auto advertising feature as a promotional activity to target mass customers. We deliver excellent quality work tailored to your brand specifications. We are also very punctual in delivering the committed work. Below we talk about few top brands we have worked with in Jaipur.
Not only Jaipur, but we provide Auto advertisement services in other major cities of Rajasthan like Jodhpur, Kota, Bikaner, Ajmer, Udaipur and so on..
Our media is 100% mobile,that provides our clients a completely unrestricted and flexible opportunity to reach all the locations.
Mahindra - Auto Advertising in Jaipur
With our great experience in auto advertising, Mahindra contacted us for advertising in an auto in Jaipur since that was their target area. Thanks to our wide spread services that we were enable to provide them auto advertising services today!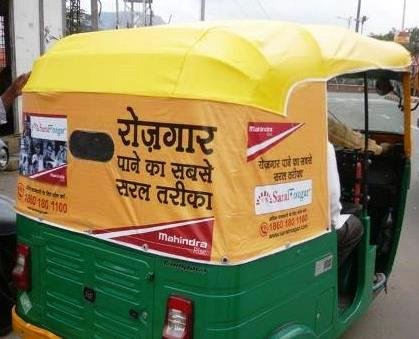 We are proud to have had such success and experience, we look forward to working with more great companies.
MTS - Auto Advertising in Jaipur
MTS (Mobile TeleSystems India) was the joint venture and indian subsidiary of the Russian mobile operator MTS. With such ideals goals and targets of the company we were their choice in advertising. With their trust and our creativity we went on putting the advertisement on autos and waited for the successful response which made the company wanting to work with us again in future.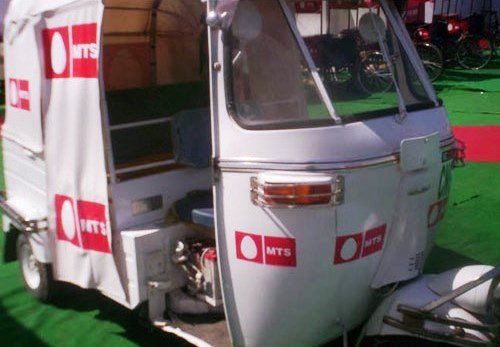 We were delighted to see that the company's popularity rose and we love it when we see clients tell us about the great ROI that they have received.
Muthoot - Auto Advertising in Jaipur
Muthoot Finance with the tagline "life mai aage bado". With one percent gold loan provides security with double the profit. Such service requires It to be reached to the masses and we do that the best through our most trusted auto advertising.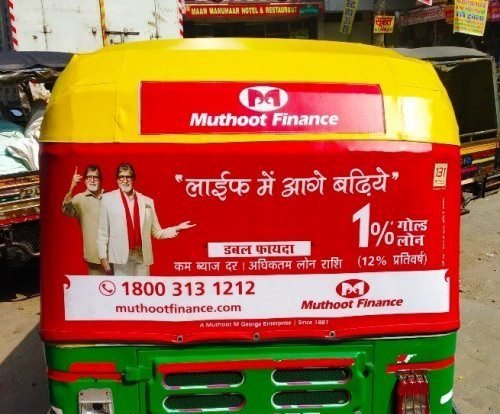 We had a wonderful experience working with muthoot finance! We look forward to working with them again.
Tele Brands - Auto Advertising in Jaipur
We look at our television everyday and we all have come across telebrands but is that alone enough? No! for people to chose to watching the channel there has to be more awareness of such a channel's existence and so we advertised them in autos and they were highly appreciative after they saw their sales going up. We believe in providing you the best.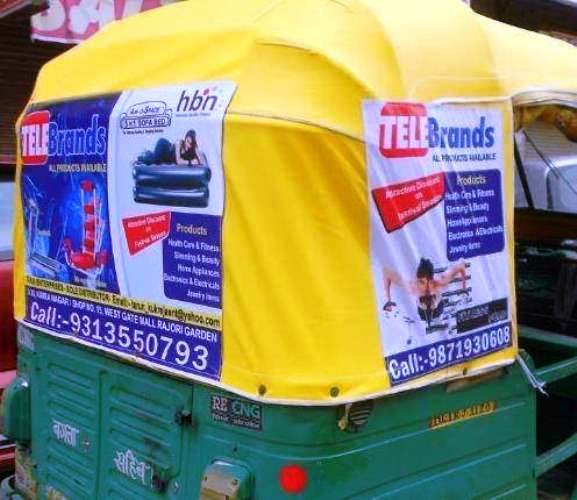 TVS Tyres - Auto Advertising in Jaipur
Few things we just cannot compromise on and tyres are one such element. We need them to be strong, durable and tough and TVS types is known for their quality assurance and tests well before they are in use. When approached by the company we suggested them our very best, auto advertising!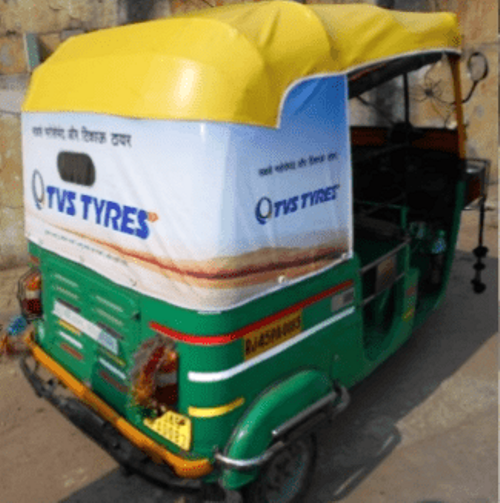 Take your idea to the next level.
If you have some idea? We have your advertising media. These are just some of the companies that have utilized our services in Jaipur and we have yet to see an unhappy customer. If you are looking for great customer experience, brand recall, awareness, and an overall great ROI look no further than us, Contact us today!