Auto Advertisement in Mumbai
Auto Advertisement in Mumbai
Matching with the changing and ever-growing needs of customers, we are engaged in providing Auto Advertising Service. Our services are treasured by top most brands and that too at very reasonable rates around. This service is used for voting, companies and many more for advertisement purposes. We provide this service due to its effectiveness in the business. We are also very punctual in delivering the committed work. Below we talk about few top brands we have worked with in Mumbai.
Not only Mumbai, but we provide Auto Advertisement services in other major cities of Maharastra like Nagpur,Nashik,Vasai-Virar,Aurangabad and so on..
Reliance- Auto Advertising in Mumbai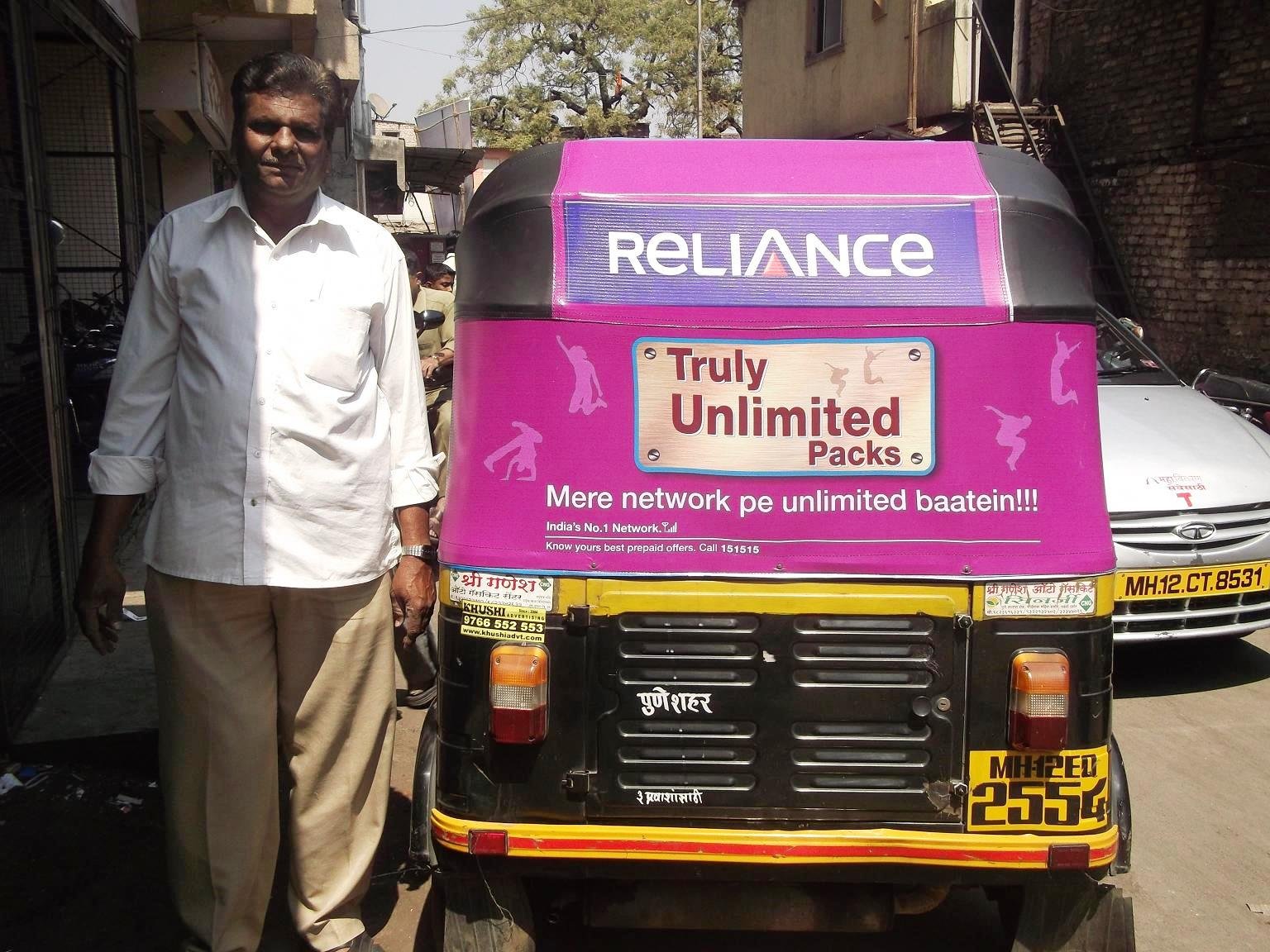 With a tagline as " mere network pe unlimited baatein" the brand is giving out two messages one is where it says " mere" pointing out to themselves and other being that the consumer feels as though its their own network and they can tell people that see " mere network pe unlimited baatein". The clever advertisement deserved a auto advertising. The message which was not only in English but in Hindi as well which made it comfortable for people to read and not only that but it also became more connectable to the audience.
Pepper tap - Auto Advertising in Bangalore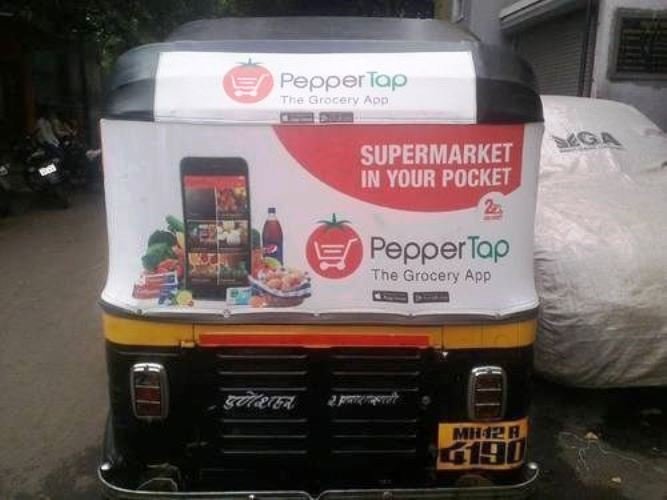 Peppertap has adopted an intensive marketing strategy because it realises the advertising power on consumer mindset. Its campaigns are advertised via, magazines, newspapers, television, billboards and social media to attract maximum brand vulnerability. We as their trusted media partners helped them to launch successful campaigns, and the results speak for themselves. The brand has been established and doing well in their business.
Luminous - Auto Advertising in Mumbai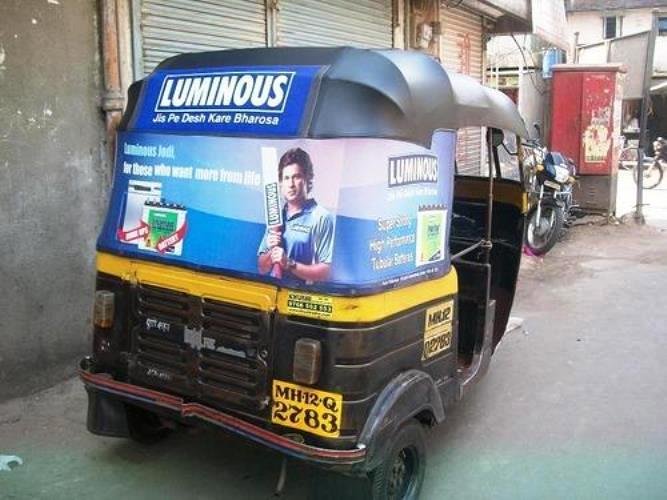 Luminous lights a light to light up even the darkest of areas in the smallest of villages. which was only made possible by using auto advertising by which the message could reach everywhere the auto went from a small town to a big city. The message travelled with the auto giving the brand its name and a new home to be put into.
auto advertising worked as a great idea for them !
RedFM - Auto Advertising in Mumbai
Radio itself being a wide spread media which exists with only one defect that one needs to switch it on. And we help their voice reach it to the audience through posters and adverts on auto's which does not require any switch or bottom to switch on. Therefore making sure that it reaches to the audience.
Coca - Cola - Auto Advertising in Mumbai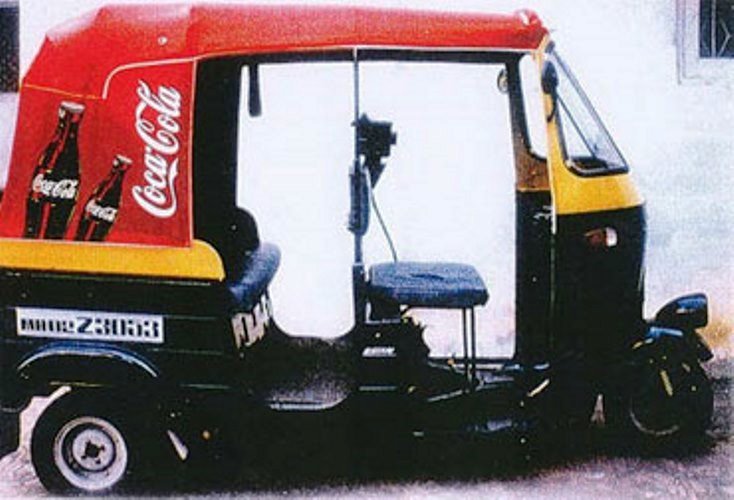 The company has various ads on television and is seen in almost every shop or restaurant and is available to anyone easily. They required an ad not for the awareness of its availability but for the want and demand. And to create demand auto advertising is the most exciting advertising. It immediately creates a need for the product and leaves the image in the head.
We were delighted to work with such a great company it was real fun just as the company symbolises youth and energy.
Dominos - Auto Advertising in Mumbai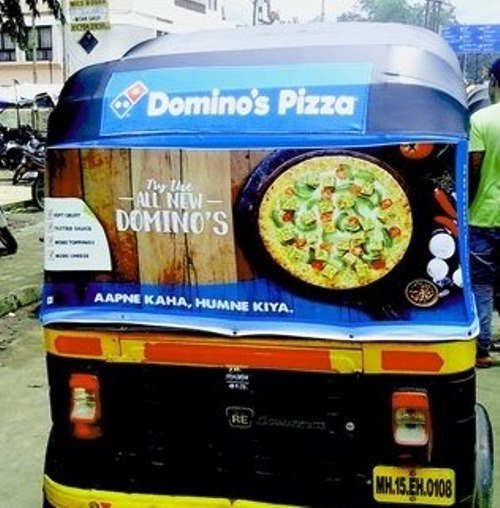 Dominos a great brand in itself bringing the taste of Italy with sauces made with California tomatoes. And how do we know ? We know cause we not only have worked with the brand but have also understood the richness they bring with themselves to you with the most affordable rates ever.
Auto advertising fit them right in place with their aim of reaching households at a faster pace than any other advertising today.
Take your idea to the next level.
If you have some idea? We have your advertising media. These are just some of the companies that have utilized our services in Mumbai and we have yet to see an unhappy customer. If you are looking for great customer experience, brand recall, awareness, and an overall great ROI look no further than us, Contact us today!