Mobile Van Advertisement in Chennai
Mobile Van Advertisement in Chennai
An enthralling and unconventional advertising medium is necessary that can drag the audiences' recognition with its postulation attractiveness and unusualness. For more than a century, companies have recognized that vehicle branding can often offer a low-cost way to achieve your goals.
Not only Chennai, but we provide mobile van advertisement services in other major cities of Tamilnadu like Coimbatore, Madurai, Trichy, Tiruppur, Salem and so on..
The power of mobile van advertising is acknowledged as this media channel reaches economically active customers on a frequent basis with preposterous reach and very low wastage levels.
LG - Mobile van Advertising Chennai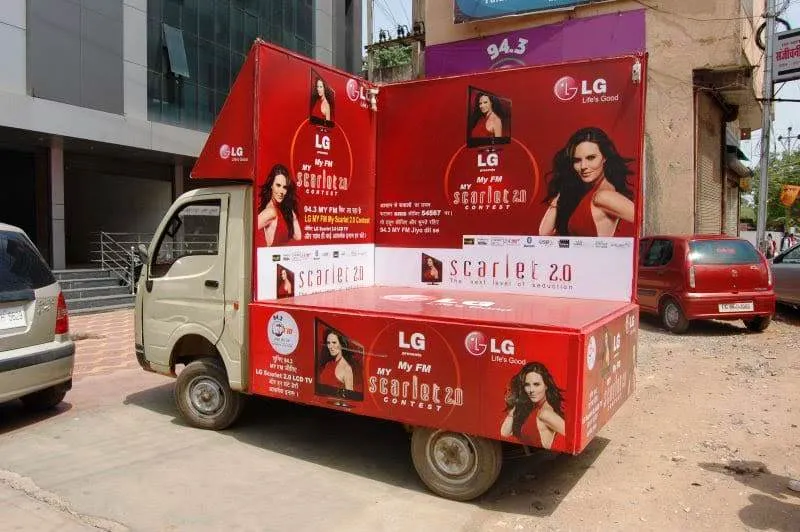 Utilising our Mobile Billboards in Chennai, our clients were able to target a significant amount of people, right in the area that they were selling to. Using Mobile Billboards, you can be sure that you are targeting customers in your area.
We pride ourselves on our return customers, and we love it when we see clients tell us about the great ROI that they have received.
Samsung- Mobile van Advertising Chennai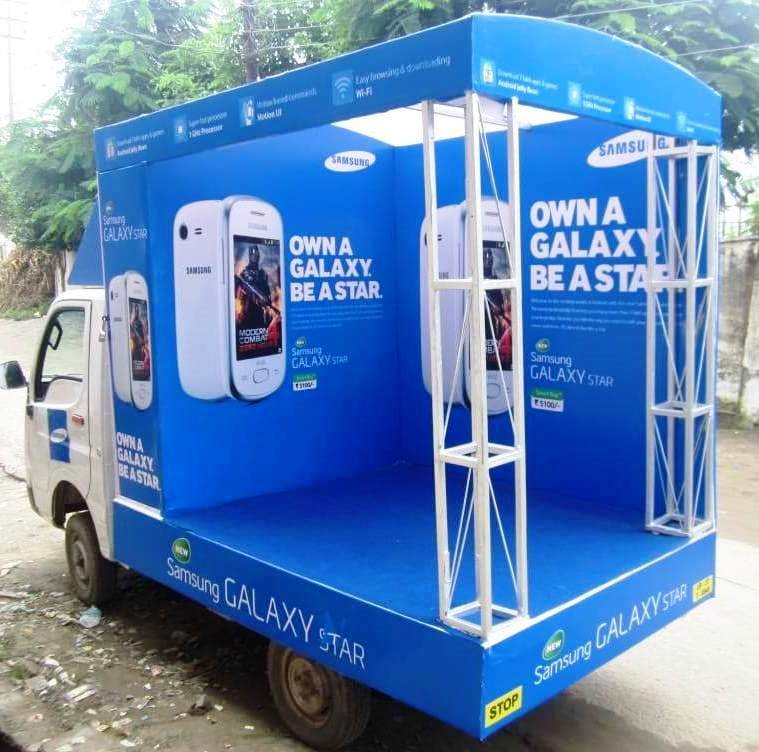 Samsung marketing strategy has helped the customers to build trust on every product they manufacture. They have sparked in terms of innovation and, they have literally started to create the need for people. We feel delighted to have been able to launch successful Mobile van campaigns for Samsung.
Fanta - Mobile Van Advertising Chennai
Fanta uses a mix of undifferentiated & mass marketing strategies as well as niche marketing for certain products in order to drive sales in the competitive market. Its Cola is well known all across the world & is enjoyed by people of all age bracket while the diet coke targets nook segment for people who are more conscious about their health. We ensured to provide them with a tangential idea for their mobile van campaign thinking out of the box, fresh and quirky.We created a run schedule that saw our vehicles travel even into areas where no other billboard advertising was available.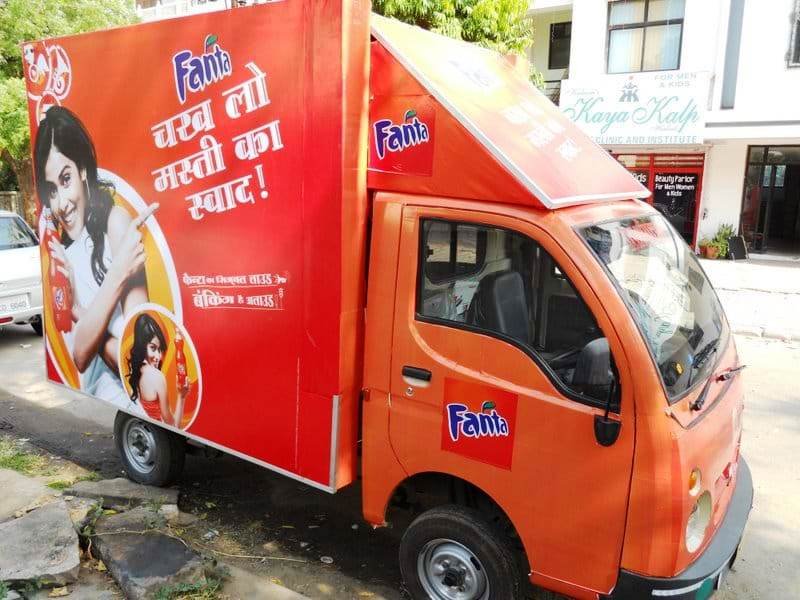 Take your idea to the next level.
If you have some idea? We have your advertising media. These are just some of the companies that have utilized our services in Chennai and we have yet to see an unhappy customer. If you are looking for great customer experience, brand recall, awareness, and an overall great ROI look no further than us, Contact us today!