Mobile Van Advertisement in Delhi
Mobile Van Advertisement in Delhi
By being a capital of Country & heavy traffic density, Getting a legal permission of roadshow or mobile van promotional activity was never been an easy task. But we have all heard a common proverb as :
"To every problem there is already a solution whether you know it or not." - Grenville
Where there's a will, there's a way. If you are determined to promote your brand or product with mobile van, LorryZone is committed to deliver it with all legal means.
LorryZone will take legal permit for branding from corresponding authorities for display of advertising for your brand. That's what makes mobile van advertisement in Delhi - NCR a bit costlier and time-consuming in comparison to other parts of country. So We suggest to plan mobile van advertisement well in advance to give us ample time to take legal permit in compliance of mobile van advertisement.
Feel free to contact to discuss it further in details or for sample permission for branding .So leave all worries about the legal obligations to LorryZone & concentrate on marketing goals & targets of your brand.
---
State Bank of India- Mobile Van advertising Delhi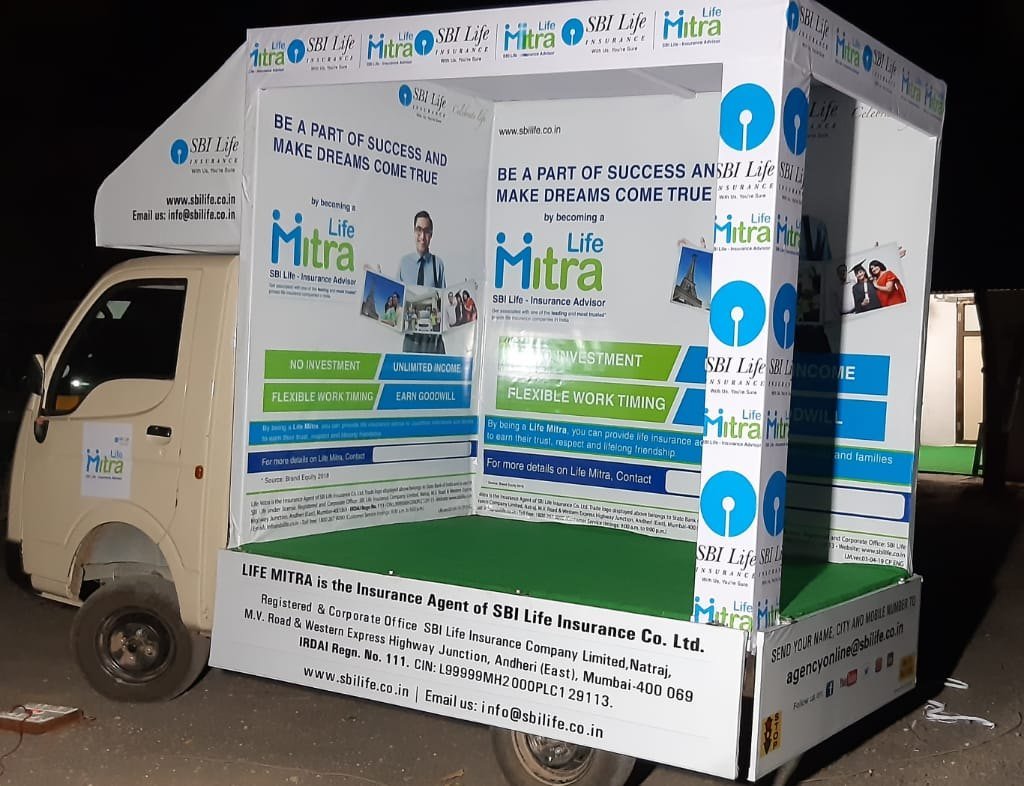 SBI had an aim to help India create a cashless society across the nation. The bank had launched 'SBI Pay', the UPI app of State Bank of India, hence, in order to promote the concept extensively across Delhi NCR, the idea of mobile van advertising came into picture. The intent of the campaign was to promote the ease of cashless transactions via various facilities of SBI and thus, to make cashless transactions a habit for every SBI account holder. We as their trusted partners helped them to reach out to their targeted audiences through eye catchy mobile van billboards notifying about all the digital mode of transactions by SBI.
Asian paints- Mobile Van advertising Delhi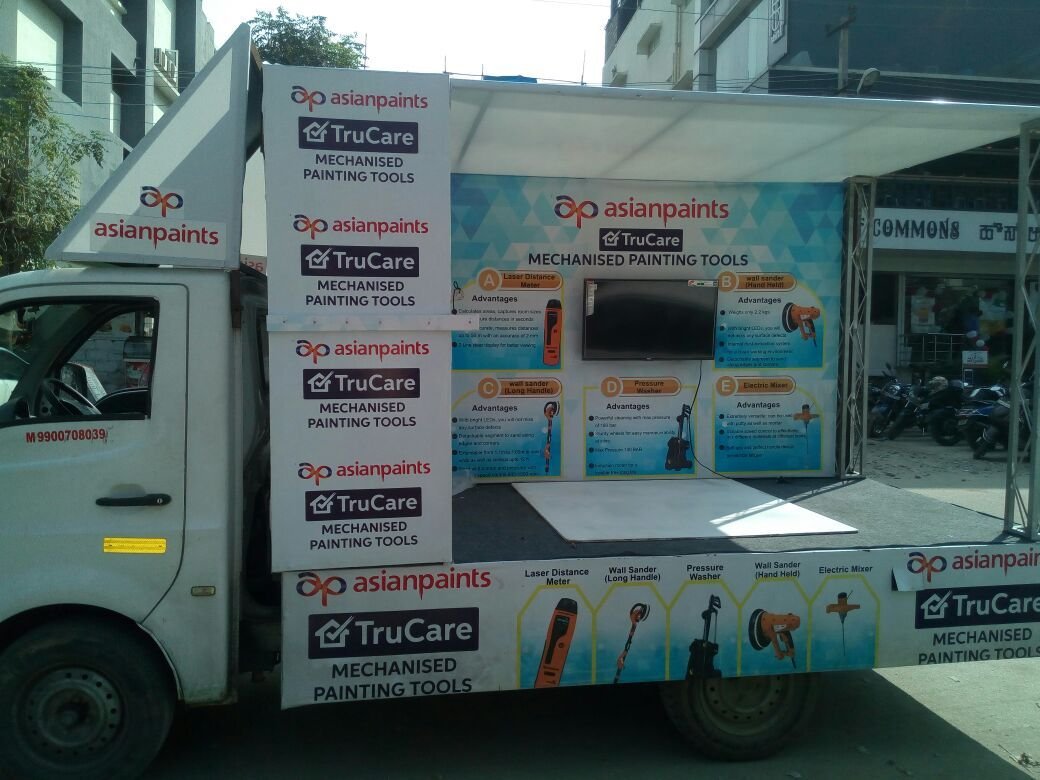 Asian paints came up with an idea to promote and enable conversations about colour in the context of home décor, via home décor tips, DIY ideas, colour trivia and other engaging and relevant content. Through mobile van advertisement they were able to post inspiring content that sparked the customer's imagination and covered huge distance and numerous audience every day. We were able to provide them with a dynamic, high-impact advertising medium that turned heads, increased brand recognition and grow business.
There are various factors which determine whether your business will withstand severe winds and storms of the branded products that have already established themselves in the global marketing. There are sundry methods of communications and one of them is Mobile Van advertising.
We at Lorryzone aims to establish a significant and differentiated presence in the market that attracts and retains loyal customers and we are extremely exhilarated to have our presence in Delhi. We assess what demographic we are hoping to reach versus who we will actually be reaching. We partner our clients in a collaboratively edifying, rewarding and effectual relationship that leads to customer-friendly communication.
Dabur- Mobile Van advertising Delhi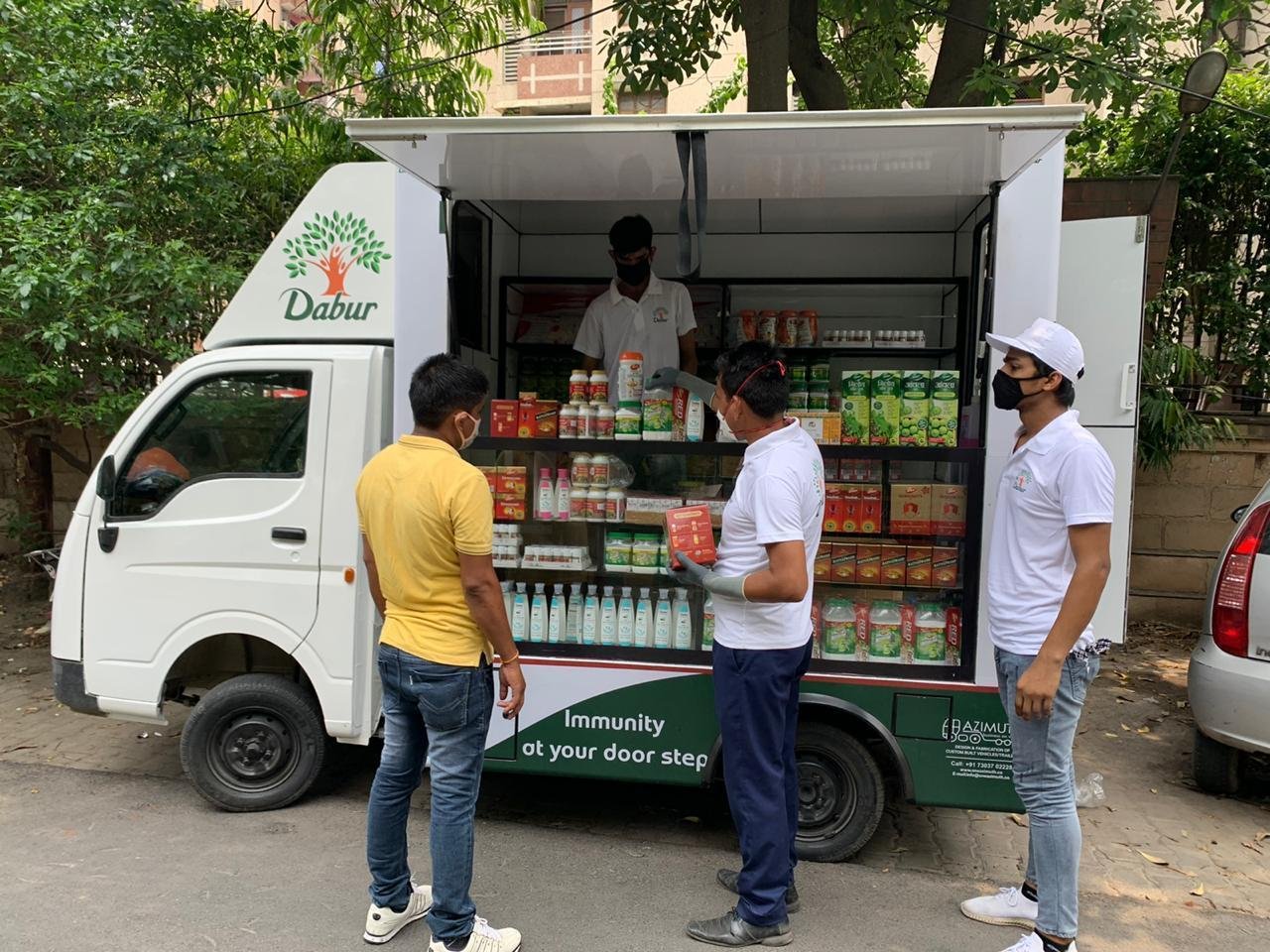 We created a run schedule for Dabur that saw their brand travel into areas where no other billboard advertising was available and got the message delivered in a modest, subtle, yet highly effective manner. The results speak for themselves, recall of the messages displayed on our Mobile Billboards were increased with new customers who had seen the very message in their area. We deliver great results, and great ROI for our customers. Whether it be Shopping centres, main roads, major arterials, sporting events, home maker centres, or places of business, we have it covered.
Take your idea to the next level.
If you have some idea? We have your advertising media. These are just some of the companies that have utilised our services in Delhi and we have yet to see an unhappy customer. If you are looking for great customer experience, brand recall, awareness, and an overall great ROI look no further than us, Contact us today!