Mobile Van Advertisement in Hyderabad
Mobile Van Advertisement in Hyderabad
We take innovation to a whole new level for your brand, we now provide Mobile Van Advertising feature as a promotional activity for targeting a mass market. We do not compromise on quality and make tailored work for your specific brand. Our punctuality is what many can vouch for. Below are few brands that are our best clients from Hyderabad.
Not only Hyderabad, but we provide mobile van advertisement services in other major cities of Andhra Pradesh like Visakhapatnam, Vijayawada, Warangal, Guntur, Nellore, Rajahmundry, Kurnool, Tirupati and so on..
Mobile Van media is 100% Moveable,that provides our clients a completely unrestricted and flexible opportunity to reach all the locations, as per the targeted audience.
Vodafone - Mobile Van Advertising in Hyderabad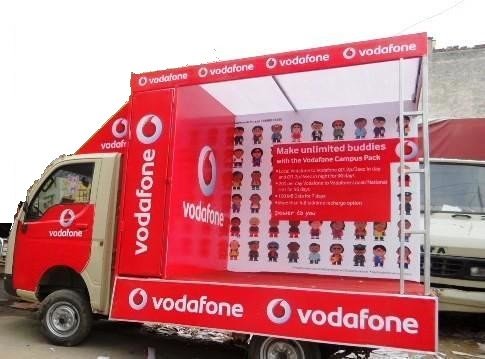 We had an opportunity of working with Vodafone India. With this developing nation with a vast region to cover. We helped the network operator, Vodafone in reaching different households and establishing a great territory in India.
We are proud to have been associated with them and look forward to more such opportunities.
Quest Global - Mobile Van Advertising in Hyderabad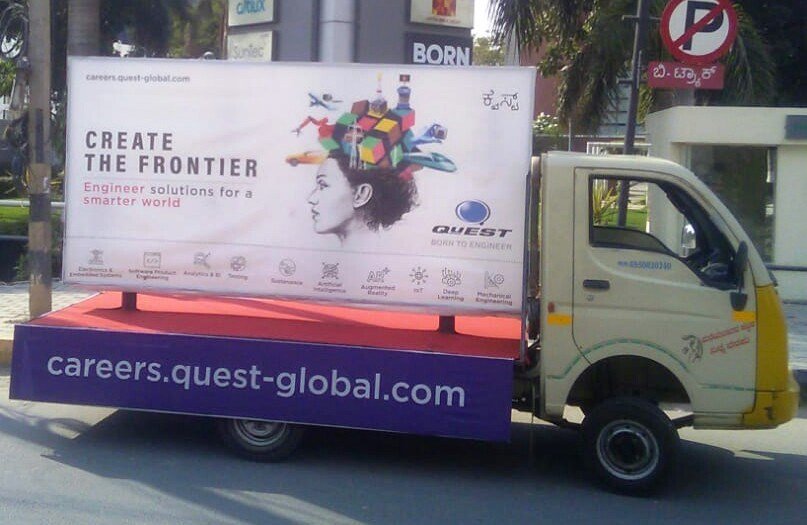 Quest Global looking for manpower in their hyderabad branch. Our mobile van campaign made it easier to spread their message to all near by IT parks. Hiring the employees for jobs has now gotten easier than ever. We enabled the bridge between Quest Global and Targeted Audience. Today the company and the people are both at benefit and achieving great heights. We love it when we see clients tell us about the great ROI that they have received.
Pan Vilas - Mobile Van Advertising in Hyderabad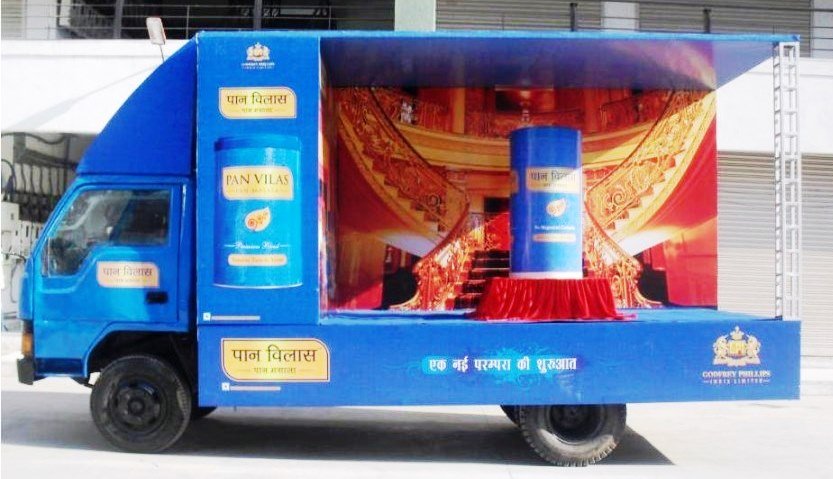 SunRise academy - Mobile Van Advertising in Hyderabad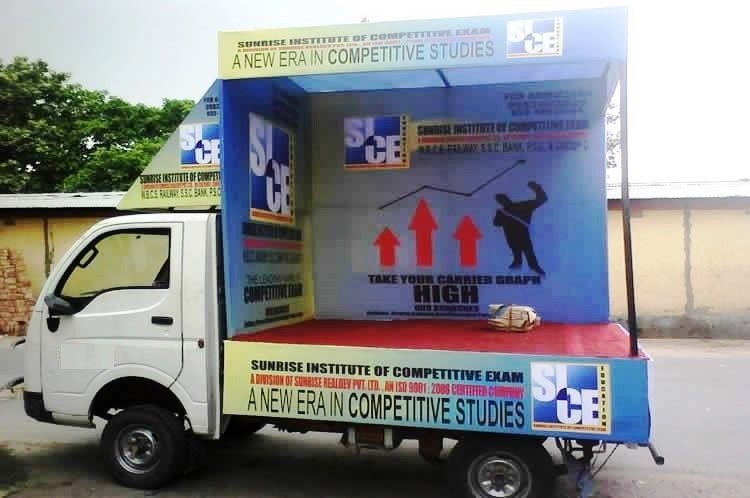 With rising competition of examinations there increases the race in academies as well. The hand behind these students are the academy and the great teachers. The SunRise Academy approached us to market their academy and make it the first name to come to people's mind when they think of joining a preparation academy. We have used Gps enabled mobile van to make an image of brand to public.
The Sun Rise Academy was well open to creative ways of advertising ! We look forward to working with them again.
Airtel - Mobile Van Advertising in Hyderabad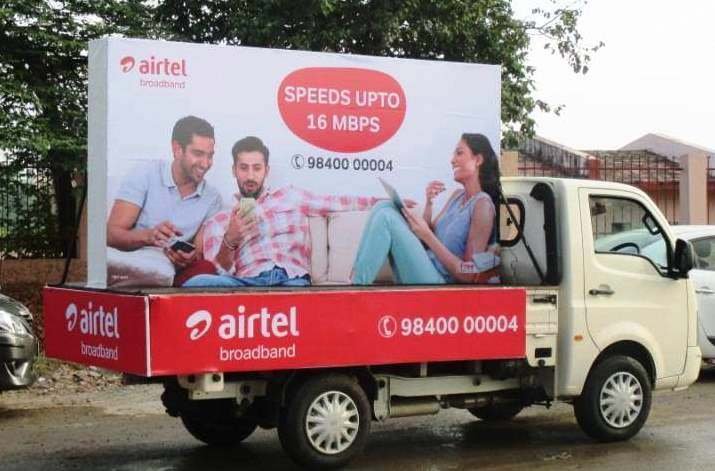 We at Lorryzone builds brands through advertising. Brands like Airtel which are big name in the field needs to make clear a stage for their brand. We helped them get a platform through our mobile vans and set the no.1 Broadband provider image in the minds of the common people. We are helping them go to the next level. Where are you ?
Take your idea to the next level.
If you have some idea? We have your advertising media. These are just some of the companies that have utilized our services in Hyderabad and we have yet to see an unhappy customer. If you are looking for great customer experience, brand recall, awareness, and an overall great ROI look no further than us, Contact us today!